What About Mary?
March 13, 2010
I often find myself wondering what Mary felt when she saw Jesus die before her eyes. Did she see him still as a baby or as a boy when they nailed his hands to the cross? Did she cry uncontrollably or did she mourn silently? Did she know where God was when her baby boy called out to Him with his last breathe? Did she blame the Father or praise Him for this? Did she die inside when the Son of God was pronounced dead? Did she find herself picturing all those years with Jesus; from the time he was born to his tragic ending? Did she go through his things and hold them closely like mothers who loose their children often do? Was her faith smothered and destroyed? Could she sleep at night knowing that God had put her son through that unbearable pain and torture? Did she curse the Fathers name? Did she secretly hate Him and His ways? Was she even angry with Him at all? I can't say I wouldn't be.



But, then again, I often find myself wondering what Mary felt when she saw Jesus resurrect from the dead three days later before her very eyes. Did she jump up and down with joy or stand motionless and at a loss for words? Did her heart raise and sing a beautiful melody? Did she even realize she cried joyous tears? How did she feel when her once dead son embraced her and placed his scarred hands on either side of her face? When she looked up at him did she see the boy she had raised or the face of God? Did she drop to her knees and shout out praise towards the heavens or did she have the strength to do even that? Did she feel like dancing in the streets and praising the rightful King in heaven or did she simply bow down at the place she stood in silent prayer?

And when I find myself thinking about Mary, I begin to cry and I fall down at the feet of God in horror and in awe. For God has the power to kill. But, he also has the power to revive the dead. Be afraid but, always trust in the Lord; just as Mary had.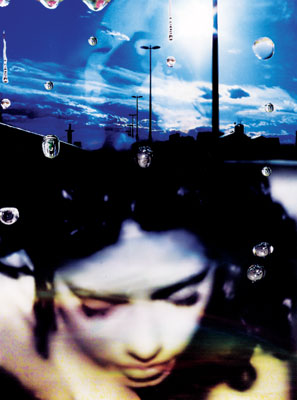 © Becky F., Sacramento, CA