The Drinking Era
August 28, 2011
It seems a time has come in america, and in the world, for the revelry in drink. Now more than ever men and women alike think nothing of the consequences that come from getting drunk, or worse getting wasted. And what is the message we are sending our young of society? Drink And You Will Be Rewarded! I implore you sane stable minds out there to see it how it really is. Yes, I agree, all things in moderation. But to sit there and say that it is OK to go out, drink at a party, and then glorify the bad choices that come from drinking as OK, is just plain wrong.

The biggest problem no one sees is that drinking leads to other things. They say Oh, I'll just have a drink and then go to bed, but it hardly ever works out that way. One drink leads to 3, maybe 3 leads to 4 and suddenly you are drunk and you can't control yourself. Ask yourself this: Why do I want to risk all the good for a temporary pleasure? Is a few hours of a good buzz really worth getting into a fight? Or getting someone pregnant at a party? Tell me...Is it worth the life of your best friend? The drinking era needs to stop before more people get hurt, or die.

You may not see it in your shielded town, but others everywhere are seeing the effects of a world living for drink. That little 7 year old's dad on the corner could be an angry drunk, and you would never know it unless you reached out, or saw it first hand. Whether they do it in private or in public parties, people drink, and people do see it as a problem too. Those people need to step up before more people get hurt, killed, or have their lives taken away from them at a party.

The time for action, to look those beer commercials in the eye and say "Drinking is not a joy!", has long since come. If you care about our future, and about preserving our past, you will take up arms against the drinks of this world, and you will not give in.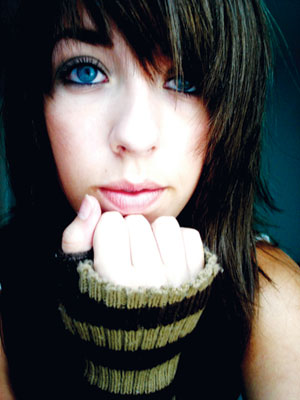 © Brit H., Peabody, MA