Promises
December 18, 2012
"I promise you will be born healthily and into a happy family".
He was born abandoned by his parents.
She was born and was in an incubator for three months.
They were born in a poverty-stricken country.

"I promise you will have a good education."
He couldn't afford to pay education fees.
She was neglected as her disabilities prevented her from learning.
They lived 100 miles away from the nearest school.

"I promise you will love and be loved."
He was abused by his foster family.
She found hate instead of love from her classmates.
They never had a chance for love.

"I promise you will get a job and live happily."
He lived on benefits for 10 years.
She wasn't clever enough to get even the simplest job.
They shared a one-room house with 15 other people.

"I promise you will live a long, full life."
He committed suicide in the end.
She passed away at the age of 30 from cystic fibrosis.
They died from a virus that killed their village.

I promise,
I promise,
I promise.
Do not trust these promises, they are the probable, but the improbable could become reality, quicker than you know possible. The mouths they sought from are dangerous; they only speak for the majority.

What if you become the minority?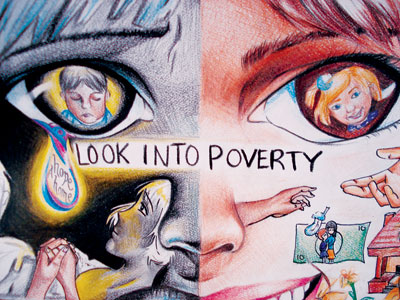 © Shirley L., Chino Hills, CA