100 6 word sentences
January 10, 2013
1. Why whisper what you can shout?

2. I love with all my heart

3. Life is a box of chocolates

4. I'm weird just deal with it

5. I eat, sleep and speak music

6. I don't follow. I always lead

7. People will shout my name worldwide

8. You don't like me? Don't look?

9. You take risks when you love

10. Pluto is still a planet!!

11. Know what's better than 24? 25!!

12. What time is it? ADVENTURE TIME!!!!

13. Money can buy anything except respect

14. Om nom nom me like cookie

15. Laugh all day for no reason

16. Live, love, and write amazing songs

17. I love love but it hurts

18. Moms cookies make everything feel better

19. I hate the thought of marriage

20. I hate him but I love him

21. To be or not to be

22. Love is a very complex thing

23. Keep calm and draw anime people

24. My room is an organized mess

25. I lived through the year 2012!!!

26. Sour candy makes my face twitch

27. The odds are not "in my favour"

28. When Fiddler died so did I

29. Home is where the heart is

30. I stand up for what's right

31. I am terrified of tall people

32. There's always gonna be another mountain

33. Your the apple to my pie

34. The letter Q is so dumb

35. I like big, fat, wrinkly pugs :)

36. Everybody knows bird is the word

37. My life is a blond moment

38. Follow me every thing is alright

39. Scrabble is nerdy but so fun

40. Add "in my pants" after every song

41. Yeah I'm that kind of girl

42. Where you think your goin baby?

43. You can hide or be seen

44. Normal is boring weird is fun

45. Six words can mean the world

46. Know me before you judge me

47. Lovers gonna love haters gonna hate

48. Spongebob is my one true love

49. Bright and colorful amazing and wonderful

50. Cuz it's the best day ever!!!

51. Insomnia gives me time to think

52. I woke up today for you

53. Live like there is no tomorrow

54. Congrats! Your at number 54 now!

55. Say something nice or don't talk

56. Inspiration slaps me in the face

57. Don't wait for it to happen

58. Make it up as you go

59. Last chance for one last dance

60. I feel funny when your around

61. I'm in my own little world

62. Cancer took my Pappy. Cure it

63. They died so we could live

64. Sometimes she wishes she wasn't born

65. You are my one and only

67. Your mine all mine. Remember that

68. He's mine he just doesn't know

69. I make mistakes because I'm human

70. Sleeping with a giant teddy bear

71. Can you tell that I'm bluffing?

72. With you I can do anything

73. How is being suspended a punishment?

74. I don't want to fit in

75. Dreams don't happen unless you try

76. With great power comes great responsibility

77. Home alone. Hears noise. Calls mom.

78. Girls just want to have fun

79. Together we'd make the perfect team

80. I eat soup with a fork

81. There's no place like grandmas house

82. Straight up pimpin my home slice!

83. Earth without art is just "eh"

84. I do it because I can

85. I never use a public bathroom

86. Finn and Marceline belong together forever

87. I'm proud to be an American

88. Got some Popsicles in the cellar.

89. Frosty the snowman is a boss

90. The sky is not the limit

91. Ill love you no matter what

92. Tis the wind and nothing more!

93. You are my everything and more

94. You meant so much to me

95. You broke my heart. It hurt

96. Dancing around the flames of love

97. I think of you every day

98. I loved everything and lost everything

99. I got it from my mama

100. I AM NOT AN ELEPHANT MAN!!!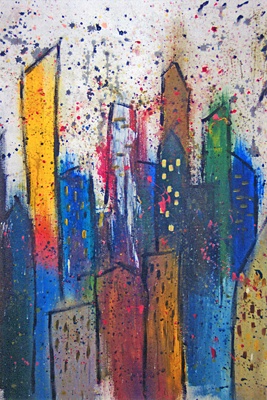 © Chase C., Centerville, OH