THE COST OF FREEDOM
January 11, 2014
Life. Liberty. Happiness. These are some of the things that our Veterans fought for. Veterans' Day is a day to celebrate. Not only because they fight for our country, but because of what they sacrificed.
You see your family every day. Our Veterans do not. Some are overseas, while others are in an army base on the other side of the country. No matter where they are or what they're doing, they sacrifice spending time with loved ones.
You get to go to sleep at night. They did not. Some stay out all night on guard. Others are on the battle field and cannot sleep. Even when they do get sleep it may only be a few hours a night. They sacrifice sleep, so that you and I can sleep easy.
You wake up in the morning. Some Veterans do not. Some gave the ultimate price for their country. On veterans day do not just celebrate the ones who are with us today; we must honor those who have passed on.
In conclusion, Veterans Day should be celebrated. Not just because they fought to keep us safe, but because they sacrificed more than any of us ever will. This is the cost of freedom.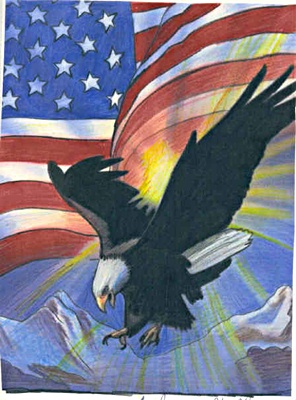 © Andrea G., Middle Village, NY