Bigger Isn't Better
November 12, 2014
My dad randomly decided to ask me if all my friends were still close this year. My automatic response was "yeah, of course." But when I think about it, so much has changed. Two of the girls I thought were attached at the hip rarely speak anymore, and it's changed everything. They don't even argue: they ignore each other's existence entirely.
That's not all, though. I don't even feel like I see any of them anymore, even though I don't think our class compositions have changed that much. I'm constantly missing some of them, and feel like they're so far away from me. Maybe its the post-secondary nerves settling in early. Maybe I miss them before they're even gone.

On the other hand, some people, I just don't have the patience for anymore when in previous years, their strong personalities had little impact on me. I'm just tired of putting up with some of the bragging, the comments that are so uncalled for. I'm tired of dealing with pointless high school drama that really shouldn't and wouldn't be a big deal in the real world. I'm really confused as to why everyone here takes things so personally. If everyone just lived for themselves and didn't force their thoughts on others, things would run a lot more smoothly. Then, maybe, when my dad asks me how close all my friends are senior year, I can automatically respond, "Yeah, we're really close - we're all good," and I can mean it. I just don't see why everything has to be made into such a big deal.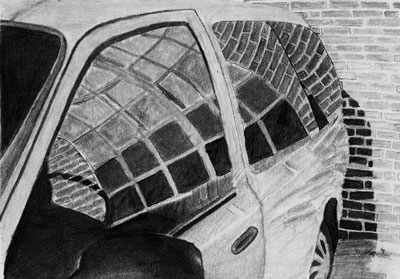 © Andres T., Monte Vista, CO