Women in Literature 2014
December 6, 2014
The ever-exclusive entertainment industry is finally embracing girl power, and female artists are making up for lost time!
2014 was a big year for women. In the past when thinking of authors for every ten male writers you could name you might only come up with one female. Why is that? While in the past it might once have been difficult for women to find publishing for their work, this year that just wasn't so. With an ongoing feminist movement and a growing amount of supporters, women this year dominated the charts and blew up the box office.

In fact, female authors appear to be making up for lost time. In May New York Times Bestselling Author Emily Giffin released her novel The One & Only. Her book "[traverses] the slippery slopes of true love, lost love, marriage, motherhood, betrayal, forgiveness and redemption" and because of that she's been described as "a modern-day Jane Austen" by Chicago Sun-Times. Unfortunately her book was released around the same time as another bestseller, and thus buzz for The One & Only was drowned out by buzz for The Goldfinch, the Pulitzer Prize-winning third novel from Donna Tartt that took the literary world by storm. Both books are whoppers of a read, The Goldfinch weighing in at a staggering eight hundred-some pages, The One & Only a more comfortable four hundred-some. Though it's sad that praise for The One & Only might have been cut short by The Goldfinch, it is at least a feat to see a womans work overthrowing another womans work instead of a mans reigning supreme (not that men didn't also have their fair share of successes throughout the year).

The next book by a female author to shake the literary world: Unless you've been living under a rock for the past few months, you're sure to recognize the name Gillian Flynn, the writer behind the smash hit Gone Girl. Though she's been making a name for herself over the past couple of years with her books Sharp Objects (2006) and Dark Places (2009), it is with Gone Girl that for the first time her name has actually become household. The success of the film adaption only adds to that, and she played a crucial role in the making of that as well.

So with all these great advances for women in writing, why are some very successful female authors choosing to hide behind male pen names? J.K Rowling, the person who changed the face of YA and introduced the world to their love of all things magical with her Harry Potter series was found out for writing under the pseudonym Robert Gailbraith. And even though readers know it's her, she plans on releasing more works as Robert in the future. One could argue a different name gives her more room to pursue a different audience with a different genre book and more space for creativity, but why a mens name? And choosing to publish her first novels under her gender neutral initials: That says something about the industry. Though it's been a fantastic year for women in literature, it needs more work.
But don't let J.K sadden you. Women choosing to be published under male pen names are a minority. There are still many women writing as themselves and finding success in the charts. And female authors don't show any signs of slowing down in the new year. Sally Hepworth's debut novel The Secrets of Midwives set to be released in February. It's the story of "three generations of women". Liane Moriarty, author of The Husband's Secret says "this is women's fiction at its finest", and Emily Giffin, author of The One & Only "a page-turning novel... A totally absorbing narrative [with] empathy and keen insight".

But women aren't only looking ahead to 2015. Margaret Atwood; who's most recent work is a collection of short stories titled Stone Mattress; has plans for far further into the future. In 2114 a new work of hers will be released. That's right! One hundred years from now the world will be able to pick up a never before seen story by one of Canada's most prolific authors and a strong feminist herself. Only the title will be released later in June of 2015. It's part of a Future Library Project. A number of big-name authors are participating, and a forest in Norway is being grown to supply paper for the books that will be released in 100 years. That is, if books even require paper in the future. The goal is to ensure the existence of literacy for future generations.
All-in-all, it's been a great year. But female authors aren't done yet! And they don't show any signs of letting up for a long while!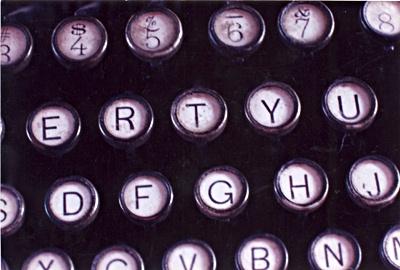 © Mary A., Fullerton, CA