A Green Hope
June 13, 2018
The world has now woken up to the fact that we have caused a great damage to our earth and in the process to ourselves. Our planet is dying and it's dying really fast. Everyday trees are being cut down, icebergs are melting, causing more natural calamities than ever before. Animals are trapped. More than 14 billion pounds of waste is dumped into the oceans each year causing a threat to marine life.
There are about 1 billion cars in the world which are responsible for about 90 percent of air pollution in the world. What does this all mean for the health of the children?
Nearly 2 million children are losing their liveseach year due to polluted environments . "A polluted environment is a deadly one —particularly for young children," said Dr. Margaret Chan, the director-general of WHO.
Today, we're facing the biggest environmental crisis the world has ever seen. Cape Town is in the unbelievable situation of being the first major city that is about to run out of water. India struggles with water crises too and Bangalore is no different. An article by BBC has listed the city on second number among 11 major cities that will run dry soon. The article said: "Not a single lake in Bangalore had suitable water for drinking or bathing."
Study says that there are only 3 trillion trees remaining in the planet which are the lungs of the earth. "Trees are among the most prominent organisms on Earth," said Crowther,"Yet we are only beginning to comprehend their global extent and distribution."
"A clean India would be the best tribute India could pay to Mahatma Gandhi on his 150 birth anniversary in 2019," said Mr. Narendra Modi as he launched the Swachh Bharat Mission in New Delhi on 2nd October 2014, the birth anniversary of Mahatma Gandhi, the father of the nation, who had a revolutionary vision about making this world a better place to live. "A Clean India through people's participation. Together we can make a big difference," PM Modi said.
We've changed the balance of our planet, done enough damage to Mother Earth, but now time has come to make good the loss.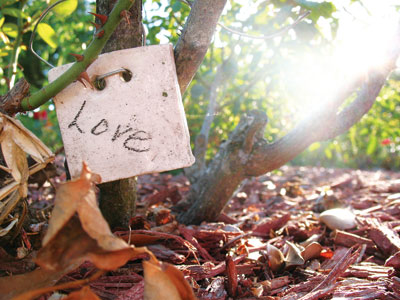 © Danielle L., League City, TX