Utilize Your Summer Vacations
May 29, 2019
Well, it's the time of year when everyone will be studying their hardest and trying to give their fullest in this small period of time. Every one of us is striving for our particular desired report cards. We strive because we care about our futures, our prospects, our… No. Not the far, lifestyle future like our jobs and earnings, but the far more important, not so distant future of our summer vacations.
These few alphabets could really make or break the following three months of our vacations, because let's be honest, all of us have already established our own agreements with our parents for 𝑥 item for 𝑥 grades. And more than anything that's our drive to succeed, well at least for us sane-minded people. Some people work for the grades just for the heck of it. Imagine.
But most of us don't realize how big of an opportunity these few months are. This temporary release from the chains of forced study and responsibilities of life is a massive prospect to pursue other activities. It only requires a small leap of faith; well that's really euphemizing STOP BEING LAZY, but really, these summers, try something new. Learn a different language. Play a new instrument. Learn to swim. Try a new sport. Heck! Even visit a foreign country; you'll learn loads from the experience. And don't be restricted to these ideas, find your own interests, there's something for everyone.
And lastly, for those unfortunate beings that don't get their desired result, don't lose hope and curl up into a ball of negativity, but get over it soon and try to improve because positivity, confidence, and persistence are key in life, so never give up on yourself. Damn, I might be reading this line in a few days and wonder, Karma is a…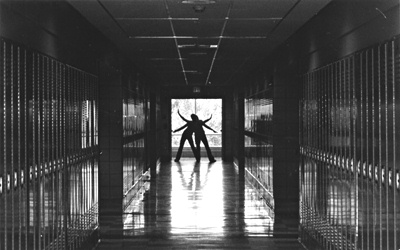 © Sheera G., Marblehead, MA