What career should my sister choose?
February 3, 2012
There are many choices you will have to make in your life, like choosing to or not to do drugs. Well, the most important choice, in my opinion, is choosing your career. I have known what my career was since fourth grade. My sister has known since fifth. That all changed the day we moved to California.



My sister since fifth grade has known what she wanted to do when she grew up. She wanted to be a nurse. When she was in tenth grade we moved to California. My cousin wanted to be a brain surgeon. She explained to my sister that if she started out as a nurse and moved her way up, it would be easier to become a doctor. My sister thought about it and decided that it would be smarter to become a doctor so she changed her career just like that. She kept that career with her all through high school. Then in her twelfth grade year she took a childcare class. She got the chance to take care of children. She adored it and found out that she loved children. That is when she ran into the problem. Which career did she want?



This decision is very important because this is the job that she will hopefully do for the rest of her life. She doesn't want a job where she doesn't like it and then it's too late to change it. She wants a job that she will enjoy. One of my favorite quotes is, "Love what you do and the money will follow." I agree with this quote because a lot of people choose their job because of the income and in up hating it. I don't want that to happen to my sister. My father choose job because how he would look when he became higher up in command. He is now a commander and he still loves what he does. Wouldn't it be nice to have a job that is enjoyable?


Another reason this decision is important is that this is the job she will attend college for. I don't want her to get halfway into college for one career, and then change her mind. When she goes to college I want her to be absolutely sure. It would be terrible for her to have to retake classes or have to wait another year because she changed her mind about her career.



When she finally decides what career she wants, she should also consider if she will enjoy doing it. There are good and bad things about the two careers she has chosen to pick out of. I believe that she should consider each and every downfall that comes with being a doctor or a childcare provider. Another one of my favorite quotes is, "Pick a job you love and you'll never work a day in your life." I don't want her to pick the highest paying job and be miserable. I just don't think that it is worth it to have a lot of money but don't enjoy your life because of your job.



She should also consider stability. You don't want to have to worry your whole life about your job. She wants a job that will guarantee a paycheck every month. If you don't have stability then how do you know that your bills will be paid? I know that no job is really secured but some jobs you know that people need you and unless you do something wrong; you will probably have that job until you die. Wouldn't that make life a whole less stressful?




There is a whole bunch more that I could write but I'm going to stop here. There are a lot of factors to look at when choosing your career. My sister has a huge decision to make. I hope that she doesn't one because of money but also enjoyment. I can only hope that when she makes that decision, she will be ready and absolutely sure. I also hope that when the time comes that I will make a good decision. Choosing your career is a decision that will control your future and you should really think about it before you make it.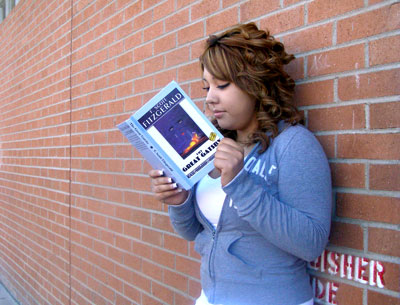 © Adrianna P., Phoenix, AZ