A Visit From Mom
June 15, 2009
Kaitlynn paced back and forth at the window. Today, her mom was coming. It was a weekly event that she looked forward to. School was always longer on days like this, or so she thought. WHOOSH! A silver van whizzed by, followed by silence, again. Kaitlynn ran into the kitchen.

"Not what time is it?" She asked Sarah the fifth time that last hour or two.

"Kaitlynn, you have a few more minutes," Sarah answered, again. Kaitlynn heard the sound of another car coming fast. She bolted to the window and watched as a red car flew by just as the van had done. More time passed and still she was waiting. But did she lose hope? Nope!

"Oh, there just a little late," Kaitlynn told herself over and over again as the minutes crept by. Only after a full hour passed did she begin to lose hope. Kaitlynn tried not to let herself feel disappointed, telling herself that there is always next week. But walking back into the kitchen to find Sarah looking at her over the counter just hurt her more. Sarah new that her mom was not coming, and Sarah tried to tell her. But Kaitlynn wanted to believe that her mom wouldn't miss their weekly visit. Her mom promised that she would be there. Maybe they got the time mixed up. Kaitlynn looked at the clock on the stove. Six thirty. Definitely late. Very late. Kaitlynn sighed slowly walked to her room in silence. Afraid that if she said anything she may start crying. But she brightened a little when she remembered that she always had next week.

Or so she thought.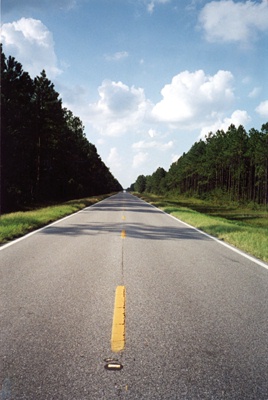 © Amanda M., Coventry, RI