Graduation Day
June 17, 2009
I glanced at the faces of my excited classmates. All of them were wearing identical masks of triumph and excitement. Not unlike my self. I had this unbearable urge to get my hands on that much waited for piece of paper. That single piece of paper that had been the results of late night studying, nervous breakdowns, and plain old hard work!
For twelve years we waited for this day. Dreamt about it, thought about it, while pretending to actually care what our teachers were going on about during that last semester. Graduation day was finally here. The day we would get that paper was finally here!
Ironically, as the much anticipated ceremony finally arrived. I found myself suddenly scared. Scared of the unknown, of the changes the next couple of years are sure to bring. Change is that six letter word that makes my stomach do a 360 degrees twist in nervousness and dread. It made me wants to run and beg my principal to let me stay in high school and never leave. I was absolutely sure that I was not ready. All of a sudden I heard my name being called, and I was forced back into reality. I walked up and clenched my hands firmly around that diploma; as if fearful it would run away.
I then looked at the sea of people sitting on the benches, searching for my friends and family. They were the ones clapping and cheering the loudest. And just like that my face lit up and I raised my diploma high up in the air, and yelled with happiness and delight. This diploma that was once dubbed evil when we were at our lowest points of our education was really just a symbol, a mark of grown up students that have finished chapter one in their lives, and are about to enter chapter two, armed with twelve years of preparation! Yes, I thought to myself, now I'm ready!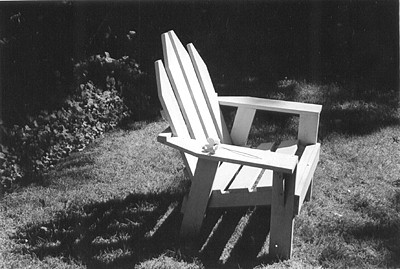 © Jennifer R., Marblehead, MA