Dealing with Stress
November 25, 2009
To: Students
Date: 10/12/09
Subject: Handling the Stresses of Life

Stress is a normal human emotion that must be thwarted in order to live. Causes of stress can be traced from school, work, home, parents, or a combination of all. Dealing with stress in an efficient matter is an important trait for all successful people to have.

People can go through excruciating times around college application time. The thought of their writing being incorrect can harbinger a stress problem. A way to not succumb to the mental breakdown is to not be fretful about getting that 'good' grade. Having a low expectation from the beginning insures you are never disappointed with the outcome. You cannot be ubiquitous, so don't try to do everything in life. Only do what you can.

Good ways to cope with stress are:
1.
Go on a vacation to a remote location
2.
Go to a bar or nightclub
3.
Bungee jump off a bridge or go skydiving
4.
Play video games
5.
Watch a movie
6.
Volunteer somewhere
7.
Buy a flannel jacket or button up shirt
8.
Go on a wild goose chase through the boonies of Wisconsin
9.
Shoot cans of the back porch
10.
Pick up a hobby
11.
Get a pilot's license

Problems with stress can make your head reverberate like the bass from a subwoofer. Make sure not to do anything dangerous or stupid like running onto I-94 while under the influence of stress. The death rate from stress has gone up nine-hundred percent since the eighty's. People cannot afford or find respite from the ongoing stress problem. Stress can even hide inside your brain until you get angry. The recommended course against the malignant foe is to see a psychiatrist immediately to get a psychoanalysis survey.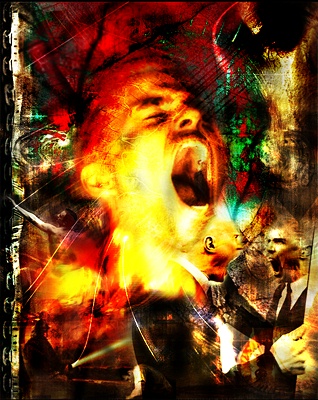 © Mark P., Woodside, NY