MUSIC!
May 15, 2011
Music is defined as the art of combining vocal and instrumental sounds(or both) to produce beauty of form harmony and expression of emotion. It is pleasing to the soothing to the senses.Music brings it's sentiment alive to the listener. The joys of playing instruments and singing are great and known only to the singers and the musicians.Music tells us what words cannot.
Music originated in prehistoric times. The earliest known forms of music is chanting in voices. Almost all music was religious from early Christian times to the middle ages,in Europe. The first forms of secular music developed when bands of minstrels roved from place to place, and performed music in exchange of food and shelter. The origins of opera,a combination of singing and acting began in the sixteenth century Italy. Vienna was the center of the musical world from where legends like Mozart, Beethoven and Schubert,who wrote the best classical music ever. Romanticism and waltzes was popular in the nineteenth century but Romanticism died in the twentieth century when new sounds came up.
Hip hop, rap, rock and pop are widely popular in current times. Country music,long gone, is starting to find its place back in our hearts.
Music is unforgettable, amazing and something I cannot live without. Lyrics play a vital role in touching people's lives. Many find themselves liking songs they can relate to. Music is wonderful and it always remains in my heart.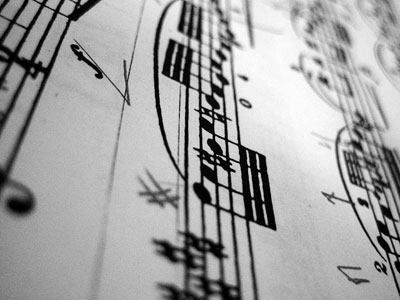 © Kimberly C., Houston, TX