Life's Biggest Adventure
July 24, 2011
Sailing the seas to find a new land may be enough to pump adrenaline into your veins. Finding the land that so many have searched for and have failed to find may feel rewarding. Being the first to explore a new creation may be exciting. These opportunities await many of us, and amazing chances are waiting to greet each & every one of us who are on Earth. Yet, there is one adventure that beats all of the rest; finding yourself.


Discovering who you really are is by far the most fierce and excruciating experience that you will ever come by. It is the exploration that will need the most amount of patience and an unthinkable amount of perseverance. It will take all the courage you have. This adventure will consist of numerous challenges that need a solution, and the only one with the correct answers will be you. One can only imagine how hard it must be to make the right decisions all the time, and know it in your heart.


You probably have already been through hard times, and most likely have attempted to answer questions that may have so many different possible answers that your head, heart, and mind are all on the verge of exploding. The one thing I know about life is that it is like a mountain. If you don't try to climb it, you'll never conquer it. If you don't try, and just give up, there's no point to life.


Isn't it better to make an attempt and fail than to never give anything a shot? Life is about taking chances to discover who you are, even if everything you work for eventually falls apart. All the memories in between your attempts and break-downs are what make this life worth living in the first place.


So who cares if things go wrong at some point down the road? Life isn't perfect, and neither are you. The only important thing is that – because of your attempts – at one point, your life was exactly the way you wanted it.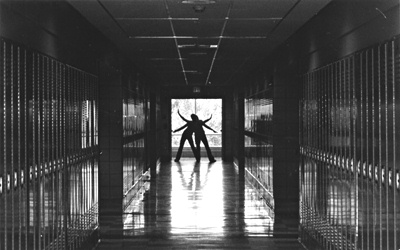 © Sheera G., Marblehead, MA