Not Your Average Girl
December 29, 2011
Uggs, iPhone, PINK, North Face, Vera Bradley and obesessing over Justin Bieber or what ever his name is. That is what most girls in our schools do. Completely and utter intune with the ever changing times. But who cares? I know I don't.

Blue jeans and an off the shoulder tee. Journey. Boston. Poison. KISS. The Beatles. In my opnion, THAT is where it is "at". The music back in the seventies, sixties and eighties are the best. And then they redo the music! GAH! That sounds horrible.

Pink is an ugly color. PINK is stupid. I dont get it, honestly. Why would you call it PINK when the letters are green? Or blue? Or white? Why not call it RAINBOW? It fits better. Vera Bradley. It's tacky. And Bieber? If thats how you spell it. His songs are usually about a girl. When he has a girl friend (I think....).

I'm not your average girl. I like getting dirty. I like getting sweaty when playing softball. I hate make up and dressing up. Pants get your everywhere. I'm not your average girl.

I'm not a clone.

I'm me.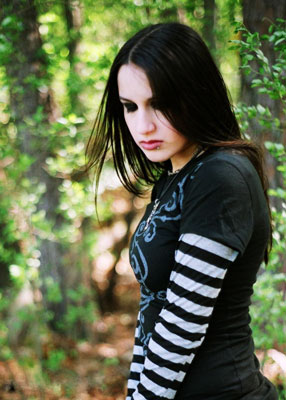 © Rebecca B., Marietta, GA