The Mask Of Broken Armor
January 29, 2012
Day after day, Night after night, I've built armor. Not an ordinary armor. This armor is special, unseen by the eye and unbreakable. Normally armors made to protect the user's body but mine is to lock away my soul to keep it from harm.


At one point this was my only protection from the darkness of people's heart. Although it did its job it also isolated me from the world turning me into an outcast and makes me cold hearted with no emotions. Maybe my heart was cold, in reality though emotions such as anger, love and happiness didn't exist to me. Not because I didn't know them or want them but rather because I chose to discard them forgetting the warmth they could bring.

I became a blank canvas, untouched and unseen by the world. It was understandable though because no one ever knew my pain or tried to understand it. Instead the world just turned their backs as if I was nonexistent making my soul armor stronger, as I laid in the darkness.

There in the darkness I resided for years before you came. A girl wearing a mask found me in the darkness of my heart. Unsure about you I sat in wait of an answer. Before I knew it we had left the dark ness and you've broken my armor. The armor I crafted to lock me from the world you shattered leaving me with a mask. I didn't know what to do as my armor faded. The only safety I've know my entire life now falling off peace by peace fading into the wind.

I'm scared well you use me, beat me and then throw me aside like all the others. Before you came along love and kindness didn't exist to me only despair and pain. Then you opened my eyes to see the world, but I'm scared to hurt you or disappoint you I couldn't stand myself if I do.

I stand here waiting for you to remove the last of my armor. I stand here waiting to hear the three words I've refused to use. I stand here before you wearing a mask that only you can remove now because when everybody ells left me in darkness you found me and brought me back breaking my armor to show me the light and how to feel again. You breathed warmth into my heart again. So I wait to tell you I love you and I awake for my mask to break from your love.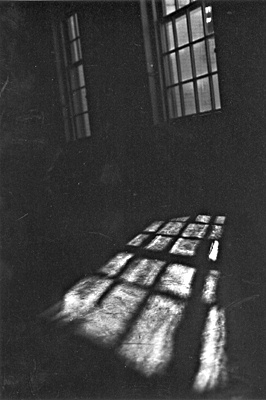 © Mary A., Fullerton, CA