Why I Write
May 21, 2013
Sometimes, it feels as if I"m alone in this world; even though I'm surrounded by so many loving souls, it feels as if no one understands, like no one has ever felt what I'm feeling. Sometimes, the only way to express myself - the only way to release all the anger, frustration, sorrow and confusion - to explain my love, affection, need and desperation - is through words, from my pen to paper.

The pages of paper and pieces of parchment in my notebooks of leather are the only ones that can take in everything I say and feel. Like me, they were cut down, crumpled, bent, folded, burnt, and ripped into a million, tiny pieces. They understand the longing of a broken girl, and hear her silent plea, written in lead, of wanting to be whole again.

Somedays, it feels as if things crash down right after you thought they were finally getting better. Right when you think that someone may actually understand what you're going through, you're proven wrong. No one understand your love for him - no one understands your fears - not one person understands your intense passion; not one, except for your pen on paper.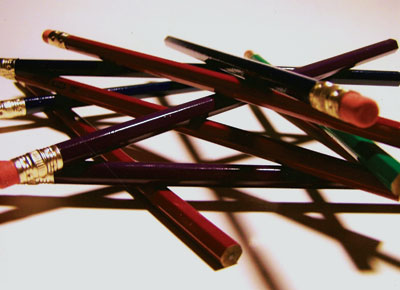 © Nicholas K., Weldon Spring, MO