Murder As It Blooms
May 29, 2013
The air was warm, the sun was warm, the forests and waters were warm. It was towards summers end. Everything, I mean everything, I loved... I needed, was gone. Violently ripped from me, almost like a child being ripped from it's mother.

Somehow, I was filled. With emptiness. There was no simple, empty hole where he once was, but a black-hole. It was hungry, and sucked in anything and everything that could fill it. Family, friends, other men... Nothing could satisfy though. Nothing could quench the black-hole.

He came back to me. Finally, the break up was done, and he was back. He was dark, lost and broken. But very back, and very missed. My love was once again shattered by a new truth, he fell in love when we were apart.

She was beautiful. Kali. Her dark and elegant hair, her soft skin. It wasn't fair. As he muttered the words through his lips on the phone, the confession, it was like I was injected with medicine. It numbed me from my face, to my chest, to my hips, to my toes. I was stiff. But inside this numbness was a faint sense of pain.

I don't like that I feel pain when I'm sad. I wish, rather, sadness was simply sadness, nothing more. But when the words slipped out, the sadness mixed with the deep, remorseful pain, which mixed with the hate, which mixed with more hurt. I couldn't even deny this truth, as it came straight from his own lips.

I didn't cry, but instead, saw.
I imagined what happened. I imagined them in his woods, hand in hand. Thankful for the warmth of the earth to lay for them a perfect day together... without me. Alone.. Silent, but the silence filled with excitement... they knew. They knew what was to come. They stop walking, her eyes glistening, his heart thumping. Thumping hard... for her...

They go in for a kiss, it grows and blooms. Blooms into something UGLY. Something HURTFUL. Something dead, and wrong, and against nature and heaven and earth... against me. It bloomed and spit upon my love for him. It bloomed and spit upon everything I fought for, loved, died for.

It bloomed... and I died. What's left of me now... Nothing. I am expected to forget and forgive...

But you don't forgive your murderer.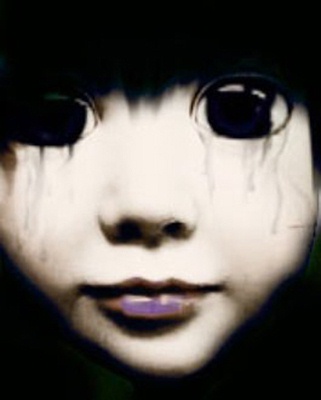 © Stephanie C., Gaithersburg, MD