Pay It Forward
February 3, 2014
It all started with a warm feeling deep in my stomach. A whole trend of watching smiles multiply faster than rabbits came from the same feeling I could have gotten by reading a good book. It's hard to believe that it's possible to change the entire world – or even a small part of it – by being willing to look like an idiot or give up six pieces of candy.
My birthday was a little over a month ago. My mommy was busy studying and didn't have time to make a cake, so after a huge meal at Olive Garden we decided to hit Target to get a little treat. What's a birthday without desserts, right? My sister had given me a "Happy Birthday" tiara, and done my hair up in a Cinderella-type style. Since we had gone out to eat, I was dressed nicely, but not over the top. While my mommy was checking out, I was just standing there. It's hard to stand in one place for long, especially after the soda from dinner, so I walked up to the automatic sliding doors and started walking back and forth, watching them open and close for nobody.
Well, not exactly nobody. Every once in a while, a shopper would walk out, pushing a heavy buggy or lugging their groceries in their hands. It was a Wednesday night, sometime after nine thirty, and all those people looked so tired and ready to fall into bed and never get up. I moved out of the way, smiled and said in a chipper voice, "Thank you for shopping at Target, have a great night!"
I got a lot of confused glances, muttered thank-yous every once in a while. I wasn't wearing a red shirt, and khaki was nowhere to be found – I obviously didn't work at Target. But, I could see hidden smiles behind those stoic Norwegian exteriors. And that was when I got the feeling – A warm, happy sensation swirling around in my gut. From that moment I was hooked! And the nice gestures started spreading like wildfire.
My next good deed was to make someone's day just a little brighter. So I rounded up some mints I had shoved in my pockets, pilfered ribbon from the dog's hair-bow drawer, and snatched left-over wrapping paper right from my parents' room! It took me five minutes to wrap the mints, stick on a bow, and write a little note. I put it in the mailbox. The next day a thank-you card was waiting for me from the mailma'am. That's right; the present was for the mail-carrier! That feeling was back – but it was even greater than before because I knew my gift was appreciated.
I've made it my personal mission to bless everyone I see in some way. Whether through a smile, a kind word, or an unexpected gift, I want to leave happiness behind me wherever I go. And starting at me, maybe – just maybe – the smiles will grow exponentially.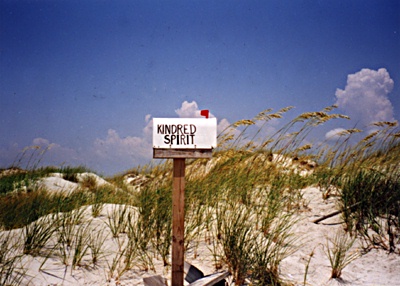 © Logan C., Clemmons, NC