True Love :Broken
April 10, 2014
Once there was a boy who had fallen in love with a rich girl.He told her that he love her and he wants to marry her, to which the girl said that she loves him too but she won't marry him because he is not rich.Then they said goodbye to each other and went on there ways.

After 10 yrs...............
(They met in a mall)
"HI! how are you" the girl said happily,when she saw the man whom she had once loved.He was also very happy to see her. The girl went towards him and said"You know what! I am married and my husband is the Vice President of a big company. And what about you ?".The boy was standing with no expression on his all his happiness was gone at once.Suddenly a man came there and said to that boy"Hello! Sir maybe you are already introduced to her, she is my wife."Then he turned towards his wife and said "He is my Boss and we are working on a big project together. And do you know he has a lover who told him that he has to become rich if he wants to marry her, and from that day onward he is working very hard just to win her.Whomever she is, she is very lucky. "After listening this the girl was not able to speak even a single word or to do anything except for looking at her faithful lover with a zero on her face.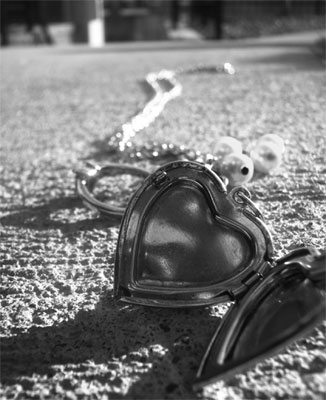 © Francesca Y., Robbinsdale, MN