8th Grade Graduation Speech
May 2, 2014
This is to all my peers who know they're socially awkward, and to those who are in denial: congratulations on graduating the eighth grade! It's been a long year, and half of you would probably much rather be home eating pizza rolls and watching t.v. Well, I would like to give a personal thanks to the guardians of these kids for dragging them to school. I don't know where I'd be without these people. I've made some of the best friendships this year, and I don't regret choosing to spend my eighth grade year for a single second. It's been hard, but is it supposed to be easy?

One of my favorite quotes is one that my mother introduced me to. The quote is "And it came to pass." When I'm feeling down, that is often one of the first things that run through my head. And it came to pass. Nothing will be forever. The grade you got on that science quiz during third quarter won't determine what you do for your whole life. That girlfriend who dumped you for the quarterback won't seem like such a big deal in a few months. Those kids who tease you now about your style of clothing won't matter in a week or two. Forget the past, and focus on the future. Why hold a grudge over something that won't last forever? School doesn't last forever, either. I know, it's awful, right? I'm sure you're all just going to miss school terribly when you get out of high school, or for some of you, college. The point of education, though, isn't to torture you. It's to prepare you for your future. Would you rather live in your parents' basement when you're still 42, living with 14 cats and having a minimum wage job at McDonalds? Or would you rather be a lawyer who invented a super cool jet pack company that made millions of dollars in the first month of sales? I think you would all choose the latter.

Don't get me wrong, I will forever hold memories of middle school close to me. Being in school won't last forever, but the memories hopefully will. Are you making memories? If not, are you going to start next year? We'll be in high school. We'll be taller and have longer hair and hopefully, if we're lucky enough, we might stop getting acne on our foreheads the day before the dance. Well, we probably won't, but we can still hope. Our awkward phases will be over and we'll be smarter. We'll know how to make the right decisions. Are you ready to take on that responsibility? I know I am. If you didn't have many friends this year, then next year is your chance to be a spontaneous, social butterfly. If you don't think you can manage that, try being more social to kids at the pool during summer. Whatever problems you're going through, it will all end soon. This doesn't last forever. You were given this life because you were strong enough to live it, and no problem is too great for you to overcome. We're all stronger than we give ourselves credit for, which is why I know that we'll be okay. We were okay this year, we'll be okay next year. We lived! We lived through middle school. We lived through all the zits on our noses and dramatic friend fights and awkward hand holding. We made it through. And as for eighth grade? It came to pass.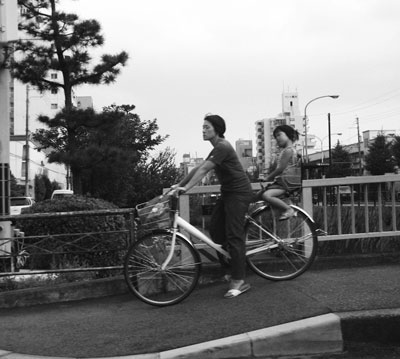 © Elizabeth C., Andover, MA