What I Know
July 15, 2014
Everything changed after that one message, and I don't know much, but this I do:

You laugh and smile that movie-star smile and it makes me feel warm and fuzzy inside.

You still watch cartoons, and sit on the floor, cross-legged, throwing popcorn from a big bowl at anyone who interrupts you.

You have a grudge against doctors.

I know you were drunk last Friday with your five closest friends. I wish I knew what you were thinking about when you couldn't control your thoughts any more.

I want to sit with you on the rooftop at 2:00AM, talking about the world, reading comic BOOKS, and listening to Michael Buble and Frank Sinatra on replay. Sway with me. I want you to have adventures with me, and take me to places I've never been before, and love me like I hope someone someday will: unconditionally.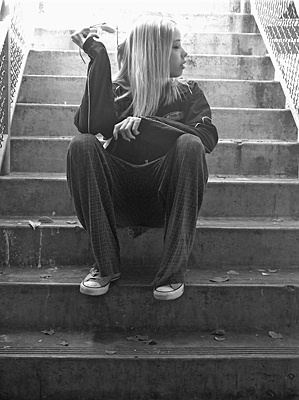 © James M, Walnut Creek, CA