Smolder
July 15, 2014
I'm a girl with a list.

Ever since I started falling for boys and realized they didn't actually have cooties or smell funny, I knew I wanted a guy with blue eyes and a tall figure to love me. I wanted to fall for him after learning everything there was to know about him. I wanted a guy that didn't do cheesy and cliche things, pulling overly-romanticized gestures. I wanted. I wanted. I wanted.

I wanted...until I saw you - I mean, really saw you, and I don't have any idea why whatsoever, but I can't stop thinking about you no matter how hard I try.

Every time I see your picture or you post on my Facebook wall and your name pops up on my phone, I cant contain my excitement and I cannot keep it to myself. My friends don't even know you, but I text them instantly, "guess who I'm talking to?!" and they'll be dumbfounded as to whom.

They know my list - and I've described you to them - and they're just as confused as me.

You do not have fair features and blue eyes: your hair is an auburn brown, your eyes smoldering hazel, warm and familiar, though they barely know anything about me. You are not the tall guy I pictured myself falling for, but your strong physique makes me feel safe and protected. I don't know you well anymore, but God, do I want to - I want to know what lies in the darkest corners of your mind and see where all your thoughts flow to. I want to know what your skin feels like underneath my hands, how it would feel to lie beside you. I want to know why I've fallen for you even though you act like a character, straight out of a cheesy romance movie, calling me beautiful, letting me beat you in games, teaching me to play pool. I want to know why I've fallen for the guy who belts out bad pop songs at the top of his lungs to make me laugh, just like Liam Hemsworth in The Last Song, and I want to know why you are not at all like anyone I ever imagined myself wanting to be with - and yet, here I stand, wanting you much more than I should.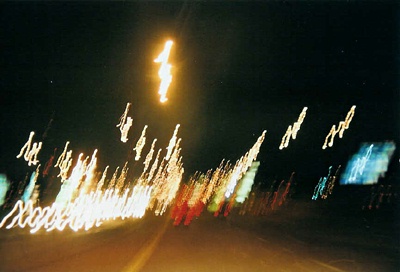 © Matt M., Ponca City, OK