Summer Lessons
MAG
My summer started with a blaze of activity. In late June, I boarded a plane bound for the Midwest, where I would spend six weeks at a summer program. I arrived knowing no one and eager to make friends. The first three people I met were my roommates.

Hope was a quiet, homesick cellist from Florida. For the first few days, she was too withdrawn to get to know. Later I would learn that she was a gifted musician, an artist with a great sense of humor.

Skylar was extraordinarily offbeat. She was a petite Floridian who loved rock music and playing games on her computer. She was energetic and easily angered. After a week, I considered her extraordinarily annoying. Eventually, she moved to a different room.

When I met my roommate Abby, I was certain that we would be great friends. We hit it off right away, and how could we not? We were both avid readers, took similar classes in school and earned similar grades, and both had sisters three years younger.

Abby and I became part of a large group of friendly, funny teens. We had dance parties in the hallway, talked for hours, laughed, and had a great time. I was thrilled to have found such an amazing group of friends. Unfortunately, this bliss lasted only two weeks.

When Abby told me we needed to talk, I was perplexed. She explained I needed to find new friends because she and "her" friends no longer wanted me around. I was shocked and spent an hour crying, faced with the possibility of four friendless weeks.

I refused to give up on the friendships I thought I had made. Many of the group were still friendly and inclusive while others seemed to have been replaced by their evil twins. If I attempted to sit at their table, they moved. Strangely, Abby and I remained friendly when not around "her" group of friends. The two of us and Hope would stay up half the night talking but one night, instead of another fun discussion, Abby told me she felt that I was stalking her and her friends. My shock and misery deepened.

Every evening, as others gathered for fun, I sat alone in my room with nothing but curling photos of my friends from home, the best friends ever. I took to wandering the dorm and, when possible, the streets around the dorm, watching people, wondering what I had done wrong.

The last night of the program, while everyone was enjoying the final hours and reminiscing about their amazing summer, I sat in a hallway and cried about the time I had wasted, the friends I could have made, and my own foolishness. At least 50 of my peers walked by and no one seemed to care. After what felt like an eternity, someone did sit down next to me. It was Skylar. As we talked, I realized how wrong I'd been about her. Once my tears stopped, the two of us comforted Hope, who was mourning her own wasted summer.

In that moment, I learned that the best people are not necessarily the most outgoing, or seemingly normal, but the ones who care for you regardless of the imperfections others see. While this was certainly far from an amazing summer, it was an important experience in friendship, cruelty, loneliness, and looking beyond first impressions.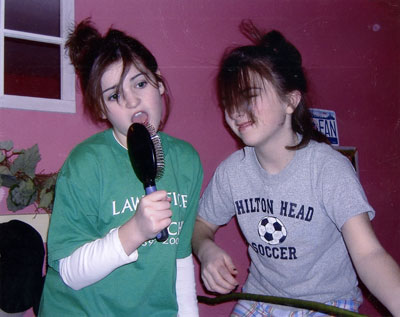 © Anonymous