Autumn Miller
February 14, 2015
Nobody spoke as they watched the slim, blonde haired girl walk gracefully onto the stage. There was a mutual feeling of suspense hanging about the air, and the girl could feel it: she knew what everyone was expecting of her. The silence was broken by the lilting melody of the music, and the girl smiled. She arched her back, and began to dance, and presently she was no longer a twelve year old girl performing at a dance competition. She was floating, she was flying, she was an angel, she was flawless. She was in her own little world. She pointed her feet, stretched her legs and arms just like any other dancer, but she was different. Every move was not only executed with the utmost precision, but also filled with emotion. She was sassy, she was sad, she was happy, she told a story. The audience and the judges were hooked straight away. The girl was hooked, too. She was addicted to dancing. Her love and passion for the sport shone through in each movement, her face shined with excitement. Her enthusiasm was catching.  By the end of the dance, everyone was clapping and cheering.
The girl got 1st place for her routine.
The girl I am talking about is Autumn Miller, one of the most famous child dancers in the world today. Autumn was born on 2nd August 2001 and she is only thirteen years old, but displays maturity way beyond her years, both physically and mentally. Autumn started dance at age 5, taking jazz, ballet, tap and ballroom at Dance Precisions in California. Her first class was a ballet class. Autumn was naturally flexible and a born performer, and she may have got this from her mother who is also a dancer and has her own dance studio! Autumn first started to gain fame in 2010 when she was part of a jazz dance called 'Single Ladies'. The dance attracted a lot of negative attention, because the girls' costumes were thought to be too 'revealing' and the dance apparently 'sexualized the girls'. All the criticism that Autie received didn't stop her from doing what she loved. Shortly after the Single Ladies dance, she moved to a new dance studio called Mather Dance Company and when she was aged nine, she did her first big dance competition. She did a jazz solo called Hot Note, and her incredible sass, flexibility and grace got her a first place. Since then, Autumn has never stopped winning. She has won herself 233,949 subscribers on Youtube and 470k followers on Instagram through her incredible dancing and amazing personality. She started her Youtube channel when she was nine, and it was called autiefreestylefriday because she posted videos of herself freestyling to popular songs every Friday. The channel gained popularity very quickly because Autumn was great at making up dance moves, and her viewers started to ask how she managed to do all her amazing tricks and moves. So Autumn and her mum, Krista, started to make 'trick tip Thursday' videos to show their fans how to gain flexibility, strength and learn new dance tricks. Since her first freestyle video, Autie has changed a lot. Instead of just putting on a song and dancing randomly in her house, Autie now does videos with lots of famous dancers and choreographers and her videos are professionally edited. She is now homeschooled and trains 20-30 hours a week in dance-sometimes she will only do two hours of school a day. Autie is such an icon in the dance world, and she has done masterclasses and meet and greets in Australia, New Zealand and all over America. Autie's life consists of auditions, competitions, dance, gymnastics and pilates. Autie now has her own line of dance clothing called 'Autie' and models it, as well as being a model for Katrina Activewear, Pearly Yukiko, Justice and many others. She even has her own make up brand! She and her brother have also landed a few minor acting roles including the Willow Smith Whip my Hair video, Disney's Shake It Up, Just Dance kids and the Walmart advert. Despite being so rich and famous, Autie is still a humble and kind and she is a good sister to her brother Harbor. Autumn believes that her incredible luck and talent came from God.
Without Autie, I never would have discovered the magic of dance for myself. Dancing is sometimes the only joy I have, so I am grateful for Autie for showing it to me. Autumn Miller may not know who I am, and she may think I am just another fan, but I was an Autienator from the beginning. I knew she had a spark right from the start- maybe it was the way something in her face that lit up while she danced, maybe it was her fluid, graceful movements, but there was no doubt about that spark. If I had the money, time, luck and support, I would aspire to be just like Autumn.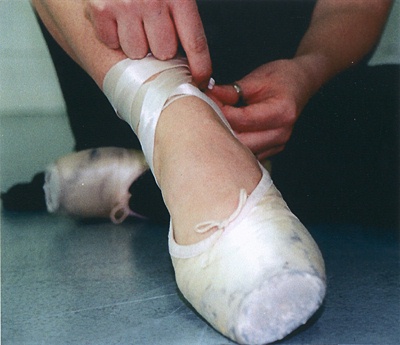 © Nora F., Pembroke, MA