Only An Hour Away
MAG
"I'm moving," he said, as if he were casually filling me in on what had happened the night before. We sat at the art table, the smell of paint and clay smothering any trace of fresh air. His eyes focused on mine, but as if by accident. Then he quickly moved his eyes back to his hands, then to the window.

Why was he acting like this? This was our usual morning routine. I always waited for him to get to school, then we would wait patiently for everyone else. To pass the time, we would have thoughtful discussions and try to answer life's big questions.

"No, seriously, I'm moving," he continued, with an expression that betrayed his need for me to say something, anything.

For the first time, he saw me speechless. What was I supposed to say? There was no way to express all my thoughts. The words that had escaped his mouth were more than I could handle, but what choice did I have? Like my heartbeat, the temperature seemed to have risen rapidly. I couldn't make myself look back into his face for fear that he may recognize the tears that had formed in my eyes.

"My mom wants to buy a farm," he began. He had expected some sort of response, but I had remained silent. My world had come crashing down, but my guess was that he had already been through this world-shattering experience. "It's only, like, an hour away," he said, lightly, as if an hour were nothing. His eyes searched for feedback, but I was too busy sorting through my thoughts. Before I could answer, I realized, right now, he needed my support.

"I'm going to miss you," was all I could say. Did that sound sincere?

He seemed to relax, then continued, "We're moving in early August." He couldn't say much more because the others were arriving. At the sight of a few new faces, he snapped back to being Mr. Personality. But how could they not see through his facade? I could not let go of what had just happened. He was moving - at the beginning of August - to a place far away.

Before I left for my next class, I glanced over my shoulder to see him with his head resting in the palms of his hands. I wanted to comfort him, but I first needed someone to comfort me. I walked away, but not without saying good-bye.

Good-bye. That was what this was all about.

The day dragged on for what seemed an eternity. I couldn't go five minutes without recalling what had happened. Was he going to disappear from my life? I remained as strong as I could until school let out. I busied myself with reflecting on the unforgettable times we had shared and looking forward to the few months we had.

Weeks after he moved, I was hit with a powerful revelation: He had said good-bye to his home; he had left the town where he grew up and paused every friendship he had established. And I, selfishly, was devastated to lose one friend. I was greedy in a time when he'd needed me just to be there for him. No one else seemed as affected as I was.

All of my reservations proved unfounded because our strong friendship still endures. Despite the fact that I don't get to hear his voice or see his smile every day, our bond is as powerful as ever. Although I regret not taking more advantage of our time together, it seems this experience has brought us closer. We know that we can get through anything as friends, even relocation. When we do see each other, I cherish every moment. We appreciate each other's time more, and I know he will always be there for me, even if he is an hour away.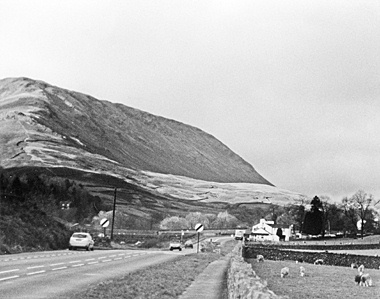 © Anonymous