What Makes Them the Same
May 11, 2015
The depressed person wakes up not caring.  He goes about his day sluggish because he either can't care or is in too much pain.
The cheerleader wakes up with a smile.  She goes about her day happily spreading joy wherever she can.
The hypocrite wakes up contently.  She goes about her day with ease, telling others how to live their lives while doing the opposite with her own life.
The cynical person wakes up feeling better than everyone else because he is.  He goes about his day looking down at everyone because he is better than they are.
The black woman wakes up aching and tired because she spent all night cleaning a factory.  She goes about her day looked down upon because even today she is treated unfairly by her neighbors.
The man who commits adultery wakes up happy, for last night he had his way with a woman who was not his wife.  He goes about his day without worries because he knows his wife won't call him out.
The victim of abuse wakes up afraid because she never knows when the next blow will come.  She goes about her day trying to be better because if she was just good enough then maybe the beatings will finally stop.
The righteous man wakes up thanking God for another day.  He goes about his day praying for everyone he sees because he truly cares and shining his light for all to see.
On Sunday, all of these different people wake up, dress in their Sunday best and go to the same church.  They greet each other and then sit in the same pew, yet none of them have a clue about their neighbor.
I wake up and try to keep an open mind.  I go about my day watching and listening because I never know what I might learn, what I might hear or see.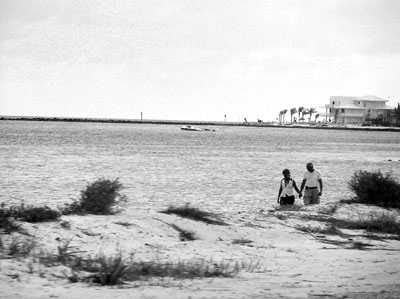 © Edgard B., Coral Springs, FL