Music: My Addiction
MAG
Music is like a drug - it's addictive. It runs through my veins and makes me want moreand more. I cannot get enough. When I am angry or stressed, it lets me breathe.It gives me a firm grasp on life. I live for it. I sweat, breathe and bleedmusic. Every time I'm in the spotlight behind the skins, I feel released. Thereare others who share this passion with me, and they are my brothers.

Whenwe are up on the stage, we stand tall, we are one, feeding off each other's rawenergy and giving it our all. We live for the music, and love it. It is a part ofus. I could not imagine my life without it. Like a disease, it has me in itsgrasp, and doesn't let me go. Life is short, and in order for me to have a goodone, I need to do what I love.

And music is my one and only love. It'slike a big brother always watching out for me and keeping me out of trouble. Upunder the lights, I feel a sense of security. Pouring out all my energy intoevery beat, every chord, every note - it does not get any better than this. Iwant to die doing this. And as I close my eyes, with my ears ringing, I can hearthe roaring crowd in my head over and over.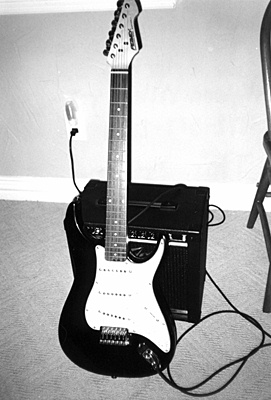 © Anonymous