my blissful smile
April 6, 2009
I am a girl who rarely smiles. I am abundantly filled with unmerciful sadness, but there are senses that fill me with so much happiness that I must let out my shining smile. One joyous feeling is the warmth of my lone wolf's arm stretching around my body as he holds me tightly while I sleep. A sight dear to my heart is the curiosity of the full moon peeking out to say good 'marrow. The taste of my grandmothers cooking, her homely Filipina recipes, make me grin from ear to ear. Lastly, hearing a choir melodically chime along with a classical orchestra easily sends me into a euphoric trance.

My lone wolf, He cares for me like no other. To feel his body touch mine as I slumber sends heavenly thoughts of benign purity through my dreams. To awaken with the feeling of his arms so tight around me is most wondrous to me. I feel as though he is protecting me with his body, from all that would get in our way.

To see the full moon in the cloudy nighttime sky is like spotting your first love. The brightest diamond searching through mucky swamps, only to find a sight of its own, fills my soul to the brim with delight. Every cloud has its silver lining? At night, it's the moon.

My tongue dances behind Its shell whenever my grandmother would call out for dinner. A thousand chiefs could not make a soup from scratch as delicate as my grandmother, Rita. As a young child, I always had her cooking, but now that I am away, I become even more jubilant.

After school during junior high school once a week, a few choir and orchestra students would get together to play and sing. The sound was so marvelous, and to sing along with the angelic cords, D.C.F., C.E.G., and so on, made me blush and smile as though I received my first kiss.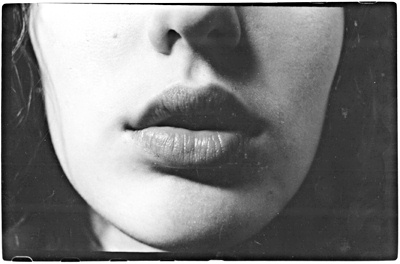 © Samantha A., Southbury, CT