Educator of the Year: Mary Massey
April 27, 2009
Educator of the year? Now that is an easy question to answer. The first person who comes to mind is Mary E. Massey of Forestbrook Middle School. I have had the privilege of being in Mrs. Massey's 2008-2009 homeroom class, and I believe that she deserves this honor. Mrs. Massey is an excellent teacher; she was Teacher of the Year for Forestbrook for the 2008-2009 school year, she is National Boards certified and is qualified to teach gifted and talented students. She is such an exuberating teacher whom always has a smile on her face. Mrs. Massey is a true optimistic woman in my life- She always has a positive outlook on it (life) and I believe that she deserves educator of the year for Teen Ink Magazine.



Why Mrs. Massey as Educator of the Year? She is the nicest woman in the world and her teaching skills are amazing! She has special techniques and benefits for when we are behaving well. One benefit is that we have a certain class day called seminar. Seminar is when we gather as a class around the room in a circle with a piece of text. Everyone reads the text and we have a discussion on it without raising hands. We ask each other questions and Mrs. Massey makes a mapping chart of every time someone speaks so we know how our conversation progressed and who did most of the talking.


You might wonder- is that all she does? You think she deserves educator of the year just for that? Well, I haven't even begun to list everything that Mrs. Massey does for her students. She developed a website to help teachers in Horry County Schools teach English. Mrs. Massey has every objective in the SC ELA Standards on her website and she has fun things for us to do as well. Her website teaches us what we should do at home; it is a place where she can leave us our assignments and her lesson plans for the week for our parents. She also has a blog feature on "Click and Teach ELA" so that we can contact her anytime we need to and if we don't have email and we can also contact our fellow classmates.


As I've stated previously, Mrs. Massey has a very positive outlook on life. I like to think that everything she's been going through lately with her dad having to go through surgery and then PASS testing coming up right at the same time, she deserves to be honored in a great way. She may have just found out something terrible, but that woman is going to have a smile on her face. She always tries her hardest to do anything we need if we come to her; because she is someone is going to always be there, her door is always open. She may have just found out something terrible, but that woman is going to have a smile on her face. I can talk to her and she'll be the one to smile and say "I love you oodles!" She is an extremely talented and beautiful woman of character and optimism.


Mrs. Massey is a gem. In fact, she's more than a gem, she is the shining colorful beautiful light that I always have nearby; she's like a diamond in the sky. I think she is the best teacher that I've ever come in contact with and I would pay money to make sure that she's the one that teaches me every year. When I see Mrs. Massey in the hallway, it just puts me in a little bubble of joy. She's the kind of teacher that when you see them you think of them as someone more just a teacher, I know I do. These kinds of teachers are more like friends. I think of these kinds of teachers as blessings sent from the good Lord. She makes me so happy.

Mary E. Massey deserves Educator of the Year.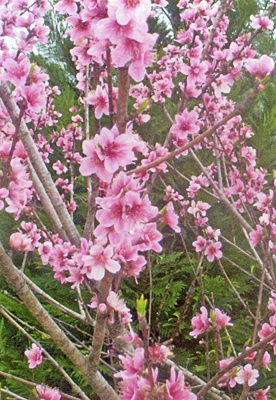 © Matilda S., Perkinston, MS