My Educator of the Year
January 17, 2015
Many people would believe people like Stephen Hawking or political figures like Bill Clinton to be inspirational, considering them to be 'Educators'. But, in my view, an educator is not someone who teaches you just about science or politics or any subject, for the matter. I believe an true educator is a person who not only gives you knowledge, but also teaches you how to be a better person. This is why I believe Ryan Higa is my 'Educator of the Year.' 
For those of you who don't know, Ryan Higa is a Youtuber who is mostly famous for his comedy videos, and puns. But the reason why I believe he is as important as our teachers or 'role models' is because he teaches us exactly what we should be learning at some stage in our life. 
His videos may be about comedy, but he also does these random rants that really do open up your eyes. Other Youtubers make funny videos too, but you don't learn about life the way you do while watching his channel, "nigahiga".
After Thanksgiving, I watched a video he uploaded on the holiday. He had to make a dinner as props and had to eat very little of it. His parents came to visit too, and had a separate dinner, which meant they had a lot of food. So, instead of eating leftovers and eventually throwing away food that went bad, he decided to pack it up while it was still good, and give it to the homeless people of Las Vegas, under legal actions. And he did it disguised as a ninja, so no one would actually know who it was (unless they've seen his video). 
This made me realize how important it actually is to give to the poor and homeless. Seeing the reactions of the homeless when Ryan gave them the boxes of food is a sight you do not see every day.
His videos always contain some sort of advice for you that might not sound like advice, but is infact a message that you have to understand. His videos indirectly point out problems that we face today and how they can be solved. Videos like 'First World Problems' is actually critising people who create a fuss over petty issues. 'Treat People Like They're "Dyeing"' is Ryan's way of teaching us to be nicer, using humour. 
Ryan has a different way of teaching us. First, he uses humour and puns. Second, he doesn't give you the message straight away and expect you to remember it forever; the lessons are always hidden and you have to understand them yourselves. Teachers explain things, and push the message into us. But Ryan's take on teaching his viewers is different - he doesn't feed them with information that they may or may not understand. He creates an environment that helps you realize by yourself, rather than have someone explain the right to you, he helps you to teach yourself. Teachers are a source of knowledge for us, but we have to understand things by ourselves. We cannot live hoping things will be explained to us. We have to gradually learn, and that is what Ryan Higa has taught me.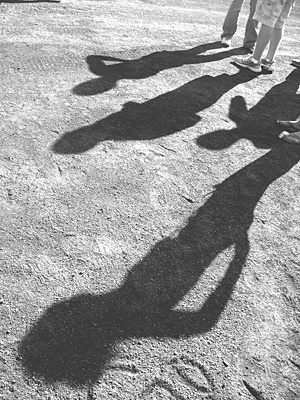 © Trella R., Mountain Lakes, NJ