My Favorite Educator
October 7, 2015
Truth be told, I am a huge nerd. I even have a poster of the periodic table of elements hanging on my wall. This being said, I was excited for Honors Chemistry my sophomore year. And the best part of taking Chemistry was Mr. Antony.

I cannot remember a day where he did not wear a tie or a nice sweater to school. With his periodic table of elements tie and his lab coat, he looked the part of a chemistry teacher (which he's been doing for over 20 years). On the first day, he demonstrated chemical reactions that got me excited for the year to come.
Mr. Antony is truthfully the smartest person I have ever met. Another teacher once said, "I consider myself a smart guy, but as soon as Mr. Antony walks in the room, I immediately feel dumb."

His dedication to his job is only part of what makes him a role model to me. He will never let you pass his class without having to put in hours of work, but he always helps. His goal is to have you learn as much as humanly possible in one year.

At one point, I had over a 500% in the homework category, allowing me to finally get an A in his class. After school, Mr. Antony would let me to visit his classroom and conduct extension lab to receive bonus points. He gave me the tools to succeed, and is there to help you along the way.

One day, I walked into class and Mr. Antony was sitting on the front table. As I took a seat, he pulled out a pair of pliers from somewhere in his lab coat and said with a huge grin on his face, "Does everyone have a grip on what we are learning?" His jokes make the class so great. He makes science fun and entertaining. I always catch a slight smile when he makes a science joke. He is like a grandfather I'm not even related to.
One Monday, a student asked how Mr. Antony's weekend was. He replied with a story about a fishing trip with his daughters and visiting family. This surprised me, mainly because I didn't realize Mr. Antony did anything besides his job.

After my sophomore year, Mr. Antony retired from teaching to become a full time grandfather, raising his granddaughter while her parents were at work. At the beginning of my junior year, I heard from my AP Chemistry teacher that Mr. Antony was called out of retirement to be a substitute AP Chemistry teacher at a nearby high school (while the usual teacher took care of personal business). Mr. Antony gave up his job of being a full time grandfather to his granddaughter to be a full time teacher again. He acted on his selfless instinct to help people learn rather than helping himself in his retirement.

Mr. Antony gives his full dedication to teaching chemistry. His over abundance of knowledge mixed with his chemistry jokes makes a science class with him unforgettable, which is why Mr. Antony is the best teacher. I am happy to say after a year of class with him as my teacher, I am more of a nerd now than I was just one year ago.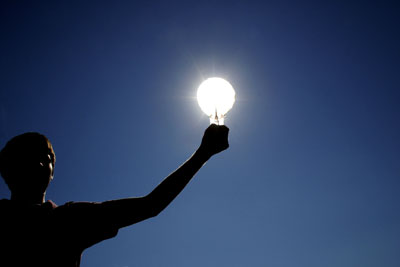 © Ty B., Oak Bluffs, MA