Educator of the Year: Mr. Gregor
March 22, 2016
Throughout the years, I have had many great teachers that put my learning experience above and beyond what was required. Among them, one stands out above the rest. Mr. Gregor was my eighth grade geometry teacher at Conrad Schools of Science (middle school), and I hereby nominate him as Educator of the Year, as I believe him to be the most suitable for this title. Geometry is a tenth grade course; I was in honors with him, a privilege that only a quarter of the grade had. When it came to teaching as a whole, Mr. Gregor had an attitude superior to many other teachers, along with a curriculum to match. Outside of that, he worked hard to build and maintain positive relationships with the students. If it wasn't for Mr. Gregor, I would not be in the same place I am now in my knowledge of math.
Many teachers have positive attitudes when it comes to teaching, but Mr. Gregor's attitude reflected that of a successful business executive, and he expected his class to output results like a successful business, which it did. First and foremost, he was extremely hardworking. He would stay after school almost every day, and even work from home to grade and update our grades as soon as possible. In return, he asked that we work from the moment the first bell rang, until the moment the dismissal bell rang. Although he was a firm believer in hard work and elbow grease, he also believed in working smarter, not harder. Goals were set on a weekly basis on what he wanted us to accomplish, whether it be a certain number of chapters, or an entire unit. This advanced our learning so quickly, he even touched on major aspects of Algebra 2. Even though his class ran like a well-oiled machine, there was an air of relaxation that made us comfortable enough to accomplish good work.
Mr. Gregor established strong relationships in and out of the classroom with his students, so they would feel comfortable coming to him for help. Even though it was an honors class with a relatively fast pace, he made sure the entire class understood the material before moving on. He even went as far to give us his personal email to email him if we needed help with the homework. To establish those relationships, he used humor. There were enough jokes in his class to fill a stand-up monologue. Everything had humor, from the posters on the walls, to his slideshows, and even his worksheets. Although he would joke, Mr. Gregor knew there was a time and place to be serious and he maintained a sense of respect through it all.
One of the essential aspects of teaching is the work you give to your students. Being in an honors class, the work was never easy. Every assignment was a challenge to make us think about the material, and his tests were easy compared to the everyday work we would do. Although the work was hard that doesn't mean it was boring. His work was rather interesting, especially considering that it was a math class. It was full of interesting facts and pop culture to keep us engaged. Above all, we would give feedback depending on how helpful the work was. There was no such thing as superfluous worksheets in Mr. Gregor's class.
In conclusion, Mr. Gregor was a well-rounded teacher that built strong relationships with students through his attitude towards teaching, which was reflected in his work and the results from his class in standardized tests. He has more than earned the title of Educator of the Year in my opinion, as well as the opinions of his other students.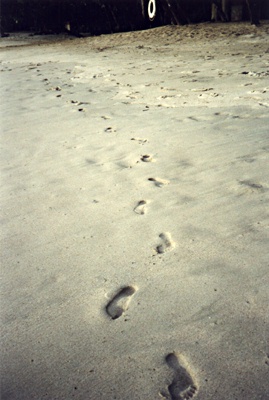 © April W., Rogersville, MO