My Favorite Teacher
April 19, 2016
Entering the fourth grade is an awfully scary time in elementary school. Not only are fourth graders the head dogs of the school, but they are also fearful of the following year: the big and bad fifth grade. Fifth grade seems like it should be as smooth as a skipping stone, right? Well, in a fourth grader's mind, it's not. You're ultimately entering middle school and becoming a big kid. With all of the worries, whispers, and whirl, how are you supposed to get anything done? My fourth grade English teacher, Mr. Schlimpert, taught me how to figure everything out.
Growing up, I switched from public to private school in order to get the right academic fit. Upon arriving at Madison Country Day School in 2007, I had a sudden revelation that it was where I belonged. Besides the enthusiastic and joyful peers, I had the most incredible teachers. There I had teachers who taught me the importance of education and how to not only to enjoy it, but also how to excel in my courses. I learned cursive, Spanish, and about the artistic influences of popular artists--but most of all, I learned about the importance of literature.
Mr. Schlimpert read to us and encouraged us to read on our own. I used to go to the library at least once a week to get novels I could discuss and impress him with! He taught me how to annotate and develop critical thinking. These skills have improved my work ethic in both high school and the work force. He always praised me on my writing abilities and encouraged me to take them to the next level. The next year, I even won a haiku contest thanks to him. His constant reassurance strengthened my belief in myself and also my work.
Doubting myself has been a problem for me. When it comes to writing, I am a perfectionist. If everything doesn't flow and sound perfect to my ears, I drop it and never look back. But Mr. Schlimpert taught me never to give up on myself and to not let my discouraging thoughts get the best of me. He pushed me to critique and better my work, even when I didn't think it could be improved.
High school has been the most difficult part of my life thus far. Studying has never been my forte. My classes swept me away like a tornado demolishing a home. I was lost, confused, and worried with no real idea of where to turn. Eventually, I realized I can only take out what I put in. I began to put more effort into my work and better myself. In the process of this, I found myself yet again engrossed in what I had learned at Madison Country Day School. Though I only attended MCDS for four years, they were the most important four years of my life. I began to find myself and understand my academic desires and needs.
Mr. Schlimpert is the most kind and understanding teacher I've ever had the privilege of learning from. He has taught me skills that have stayed with me for almost 20 years. He is patient and brings joy and a waterfall of knowledge to the classroom. Although he is now retired, he should be proud of all he accomplished. The relationships and bonds he made with students that will last a lifetime.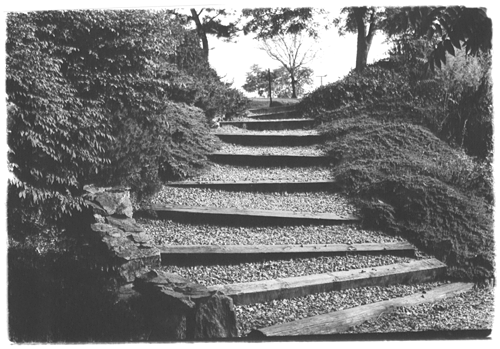 © Tracy C., Westport, CT