Mema.
December 14, 2009
Mema


I remember that day a little too well. My Mom received a call from her sister, Laurie, telling her that she needed to go to her parent's house as soon as possible. My Mom's Mom was in the last stages of cancer and her siblings did not know how much longer she would be with us. Leaving my sister and I with friends from church, she got on a plane and flew back home to Jamestown, New York. Little did I know that my Mom and Mema had planned on Mom return on the next day, two weeks prior.


Mema was diagnosed with ovarian cancer in the year of a presidential election. Instead of Mema being at the voting polls, as she had proudly accomplished for years, she was in surgery for a cancer that would take her away after two remissions. She also had Alzheimers, a slow robbing of her short-term memory, eventually being a blessing for the deadly cancer. Mema would not have complained about chemo treatments and doctors even if she could remember.

When I was born, Mema came out from New York and took care of me for three months. Even back then, she was the best grandma ever and I did not even know it. Mema always bailed me out when I got angered. My Mom and Papa would suggest leaving me alone, but she always knew what to do. We had a special connection that no one could touch. If I ever needed advice, I would go directly to Mema knowing that she would know exactly what to do. I corresponded with Mema ever since I could use crayons.

Mema and Papa always visited around Christmas time; those times were filled with good memories, laughter, and lots of love. The traits that Mema always displayed have helped me become a better person overall. It is not until she died however, did I realize that she was my hero. It has been four years since Mema has left us and went to her permanent home in heaven. I still think about her, and the impact she has had in my life. I will always remember Mema as compassionate, hardworking and full of love. Nothing anyone will say or do can change that.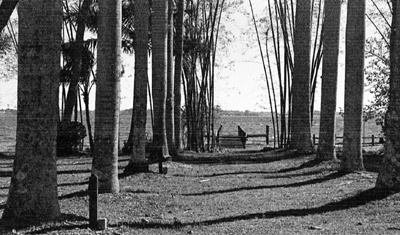 © Gizelle S., Miami, FL