Paul McCartney: Now and Then
October 30, 2010
On June 18th, 1942, an inspiration for generations to come was born into the world. Paul McCartney was born into a simple, little family in Liverpool, England, and was no different from any other person there, besides the fact that he had a passion for music. Paul learned to play guitar at an early age, as well as the piano, though he never, officially, took piano lessons. Paul also began writing songs early on in his life, but his song writing never really started up until his former band, The Beatles, started hitting it off with the music industry. Paul McCartney has experienced many of the best things life has to offer, as well as many of the worst; yet, he never stopped writing songs or playing music for the whole world to hear. He has impacted the world of music like no one else, and inspired many new-coming artists of all generations to come. Growing up as just a simple kid from the dull, grey town of Liverpool, who would have ever been able to guess, that he would go down in history as one of the, many, greatest song writers of all times.


In, 1942, Paul McCartney was born in the Walton Hospital on the 18th of June. Paul grew up living on the outskirts of Liverpool, England, with his parents, Jim and Mary, and younger brother, Michael. Paul's father, Jim, was in the cotton exchange business, and money was tight for the McCartney's. Paul's mother, Mary, was a nurse, and made more wager than Paul's father, but it was a very demanding job. She would work long hours, as well as day and night, but her job was rewarding, because it came with a house for the family. They were constantly moving to new houses though, because Mary felt the need to upscale every previous house they lived in, because she believed in giving her children a better living style to grow-up in, than the one Paul's parents had known. Paul and Michael had always grown up in a stable, loving environment, but only to have it ripped away from them on October 31, of 1956, when his mother died of cancer. Paul, only 14 at the time, was filled with devastation and grief, but tried to preoccupy his mind by spending most of his time working on music. He was playing guitar and was learning to play piano by ear and eye as he watched his father play. His father could play, but would not teach Paul, because he had learned the same way Paul did, by ear, and he wanted Paul to learn the correct way. Paul attended Joseph Williams public school, and from there was one of the very few to qualify for the Liverpool Institute, which was the town's best grammar school. George Harrison, only a year younger than Paul, also went to the institute. It wasn't common for children to associate with other children of a different age group, but Paul and George found themselves to become friends, seeing that they had to ride the same hour-long train ride every morning to the school.


Paul had always grown up in a musical family and environment. His father, Jim, was in a band in his earlier years. He played the trumpet as well as the piano, and whenever they would have a family gathering, Paul's father would sit down and play and everyone would gather around him watching and singing. Paul had asked his father to teach him to play, but he told Paul to take more professional lessons so he could be better at it, but Paul ended up teaching himself to play by ear. Paul's grandfather, also was in a band, he played bass and sang harmonies. He taught Paul's father about what they were, and then his father taught him. Mary, Paul's mother passed away when Paul was only 14, and so, to keep his mind preoccupied, Paul focused on his music constantly. On Paul's 14th birthday, his father got him a trumpet, because it was considered the hero instrument. Later, he took it up to a music shop and traded it out for an acoustic Zenith guitar, but had to restring it because he was left-handed. Paul learned to play the guitar the same way he learned the piano, by listening. After having his guitar for a little while and having learned to play, Paul wrote his first song, "I Lost My Little Girl", at the age of 14.


Paul was introduced to John Lennon on July 6th, 1957, by a friend named Ivan Vaughan at St. Peter's church. They both had a passion for music, but John had already gotten a group together, and they were called Quarry Men. The former Beatles band went through many different names before arriving to the name The Beatles; the other considered names were The Quarry Men, Johnny and the Moon dogs, The Silver Beetles, The Beetles, and finally, The Beatles. Paul soon became friends with the band and began hanging out with them a lot. After getting to know John and the rest of the band, Paul joined in and he played his Zenith guitar that he had traded the trumpet out for at the music shop. Paul was still friends with George, however, who also played guitar, and was quite good at it, though he was younger than the rest of them. Paul thought it would be a good decision to bring George into the group too. John thought George's performance was phenomenal, but he said no because John wouldn't allow anyone younger than them to join in, but Paul later convinced John to let him join. There was another named Nigel Whalley, and he played the tea-chest bass for the Quarry Men. One day, he was attacked by a group of teddy boys and left his bass in the street, so he decided to manage the band instead, and Stuart Sutcliffe was left to take up bass alone. They Were and early 5-part band consisting of Lennon, McCartney, Harrison, Sutcliffe, and Best, and they got their reputation by playing in different clubs all over Liverpool and Hamburg, one most commonly referred to is The Cavern. Paul had to take up playing the bass in 1961 when Sutcliffe left the band. The following year, 1962, Best was replaced by Starr for the drums, and thus the fab 4 were together. IN 1962 Brian Epstein became their new manager, and George Martin was their producer. The boys wanted to go for an edgy, teddy-boy look, but Epstein convinced them into a more professional-look. The Beatles achieved mainstream success in 1962 with their very first hit single, "Love Me Do". As The Beatles popularity grew, they began to tour extensively all over the globe, this including one of their more famous acts at Shea Stadium in 1965 when they were at their prime. They stopped touring in 1966 and mainly stayed in the recording studios.


1966 was the year that the Sgt. Pepper's Lonely Hearts Club Band was recorded, and then released in 1967. This album was known as The Beatles' "break-through" album. It was filled with all kinds of different musical styles and recording techniques, and was far different from any of The Beatles' previous albums. 1966 was also the year that Paul supposedly, "died" in a car wreck late one evening. Some people claimed there were clues in the songs and on the album covers to subliminally tell that he was dead or how he died. Paul actually was in a car wreck in 1966 late one night on his was home. He crashed and was flung from his vehicle, but, luckily, he was only given some minor cut, a few bruises, and a deep cut on his upper lip. Instead of going to a hospital, Paul went to a friend's house that lived near-by, and called a doctor to come take care of him there. Paul grew a mustache to cover up the cut on his lip, and this gave him the idea for the Sgt. Pepper album. He felt the mustache style gave him the freedom to explore and experiment with his creativity with his music.


By the later years of The Beatles, everyone had begun to drift away from each other, and into their own lifestyles. Their final recording was the Let It Be album recorded in 1969 and released in 1970. Since it was their last album together as a group, it was record live at London's Twickenham Film Studio. It wasn't easy though, because things had gotten tense between the band members. Paul wanted, more than anything, to keep the band together and to keep making music as a group, but no one else agreed with him, and they all showed it too. They had also gotten a new manager at the time, Allen Klein, after their original manager, Epstein, was found dead in his London town house in 1967 after he had overdosed on drugs. Lennon married Ono in 1969, a week after McCartney and Eastman had married. John was the founded of the band, considering he was the last remaining member of the original band that the Beatles were formed out of, and wanted Ono to become a part of the group. The others resented this idea and did not take kindly to it, but John insisted that because he was the founder, that Ono would join, and that they should all just accept that. The recording of Let It Be seemed forever long, and everyone just wanted it to be over. There wasn't ever an official announcement that the group was disbanding, because the Beatles still had new music to release and a breakup would have affected sales. After the Beatles were done and over with, John quoted "Unless something happens, there's nothing to stop Paul and I writing hits when we're old."


After the Beatles break-up in 1969, Paul, living in his farmhouse in Scotland at the time, sank into a deep depression that seemed forever long. Later, with the help of his wife, Linda, Paul shifted his focus from the death of the Beatles, toward the people and places around him. Having a close family helped him to find a reason, even after everything he had ever lived for was dead and gone. Paul adopted Linda's daughter, Heather, and then his first baby, Mary, was born in 1969. McCartney released his very first solo album in the following spring of 1970, but McCartney declaration upset the other Beatles, because they were not ready to make their break-up public to the outside world yet. McCartney asked the courts to release him from his financial obligation to the Beatles. All throughout 1971, court actions turned into a public battle between McCartney and Lennon. Once, Lennon was even reported throwing a brick through the window of McCartney's London house and several of Lennon's songs during that time-being, veiled insult towards McCartney. Paul, also, could not fight off the strong urge to make jabs at his ex-partner in lyrics and interviews. Paul's first solo record got little, praise, but the next one he recorded, Ram, was number one in the United States. By the middle of 1971, McCartney's depression was gone, and he gained his self-confidence back, thanks to his newly successful album. He wanted to start performing live again, and he asked Linda to perform with him as well, but this would have caused her to give up her job as a photographer, but Paul, finally, talked her into it, though she was in the last months of a pregnancy at this time. Several professional musicians joined Paul and Linda to form the band in August, though they were still without a name by September, when McCartney's second child, Stella, was born. There were complications with the baby when she was born, and Paul was waiting outside the emergency room, whilst the doctors tried to save her life, he imagined angels all around the child to protect her, and this gave him the idea for the name of his newly founded band: Wings.


As Linda and the baby recovered, the Wings rehearsed at Paul's Scotland farm, which was the ideal musical commune at the time, for everyone in the musical industry at the time was experimenting with communal living. The band lived in various buildings on the farm, and Linda would prepare meals for everyone. Caring for children, pets, and the farm, was as familiar to the band as guitars and amplifiers. McCartney was tired of performing with the Beatles, where only the image was important. He wanted to perform in a way as to where people would only listen to hear his voice and the music, and not just to see his face. After a while, the band decided to pack up and started performing at colleges and other settings around Europe. The first Wings album got a poor response, and the second was better, but not quite much as McCartney had in mind. Paul took his concept of the band changing identities, as the Beatles did with the Sgt. Pepper album. Thus, he came up with Band on the Run, which was almost as if they were a fugitive band. When it was recorded, they didn't have a very suitable recording studio, but they made due with what they had. At one point though, the band members were mugged and the recording session tapes were stolen. All of these events led to a high-energy album that brought praise from critics and even the public. Lennon, even, who had dogged all of McCartney's post Beatles music up to this point, praised the album, as well as Harrison. Now that everyone liked the Wings, Paul figured it was time for the band to take a world tour, so he scheduled one for 1975-1976. Linda, was uncomforted by the idea of performing live in front of thousands of people. Fans of the band would often make-fun of her singing, and there were critics, always ready to pounce her for any little possible mistake she could make. Linda wanted desperately to leave the band, but Paul, however, wanted her to stay, so she stayed. In 1977, the band tried to perform in another exotic place- on boats, somewhere off the coast of the Virgin Islands. They dealt many problems though. The band members experienced infections, sunstroke, and on top of all this, Linda was pregnant again with their 4th child, James. Almost a decade had gone by in 1979 since Paul's Beatle break-up depression, but in that time, he had managed to put together a band that competed the success of the Beatles performing for large concerts around the world, winning many awards, and achieving fame, once again.


For McCartney, 1980 had a disastrous beginning due to his arrest in Japan's Naria International Airport with the Wings, for possession of marijuana. It only got worse from there, on December 8th, when a man, whose obsession with the Beatles had reached the point of insanity, shot and killed John Lennon in New York City, right outside his house. Reporters crowded him the next day, shoving cameras and microphones in his face, and Paul had always been one to meet and talk with reporters, but he couldn't manage to bring himself to even put a sentence together for the press. He was filled with devastation at the idea, that his former music partner, and his friend, had been murdered. McCartney still found it hard to talk about, even years after it had happened. The remaining Beatles wondered in they were in any danger as well, so, McCartney improved security around his home, as well as hire full-time guards, but it didn't prove very successful, for Linda was nearly kidnapped t one point, and years later, an intruder attacked and wounded Harrison in his own home. Paul found comfort in a conversation he had with Lennon when they were younger. They would often talk about what they would be remembered for after they were gone. Paul recalls that Lennon was always worried about how people would remember him. McCartney responded, "You'll be remembered as something fantastic."


At the end of the twentieth century, the BBC asked its audience to vote for the best composer of the past millennium, and the top choices included a wide variety of composers such as: Beethoven, Bach, Mozart, John Lennon, Bob Dylan, and even Prince. Holding the ranks as number one was McCartney, which earned him the title "the greatest composer of the last thousand years." McCartney's recent compound of activities included touring the United States on a rock tour, guarantees that his musical career will extend as long as he can make it go. McCartney refuses to retire on his music, even if no one attends his concerts. He will pick it back up as merely a hobby then. Paul: songwriter, rock musician, solo artist, performer of duets, bandleader, and classical composer. He has reached it all and is still going for it. Here is a man, who has spent a lifetime, working to get to the furthest reaches of his music, just waiting to see what he comes up next, and still, to this day, has not give up.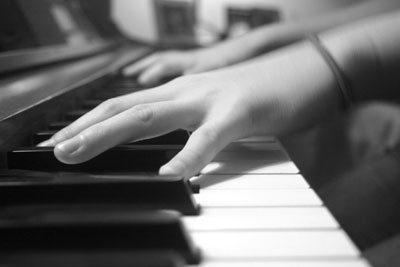 © Elizabeth S., Newton, MA