Friend Katelyn Mead
MAG
November 16, 2010
When you look into Katelyn's iridescent eyes, you see nothing but wonder. Her cropped blond hair frames her face smoothly, accompanied by impressive posture. Next to her at lunch sits her proud boyfriend, and, of course, the cheering posse constantly trailing behind them. Our lunch table has been pretty crowded lately, and it's all thanks to Kate.

Kate is by far the most optimistic person I have ever had the privilege of knowing. There is something about her that puts you in a good mood. She's the girl I've told hidden secrets to and the friend who's shared her Snapple. We've talked about everything from the hottest boys in school to family problems, and she always brings a fresh outlook. Kate put my hesitant view of transferring to public education back into focus with her friendship during the past four years.

In addition to being a great friend, Kate participates in community service outreach through her church. She has taken part in difficult fasts while making food for the needy. She spent the night sleeping in a box to raise awareness of homelessness, a bravery many teens would quickly shy away from.

Despite the greatness Kate exudes, I often feel sad for her. Each day for her is a struggle. When she turns 16, she won't be able to get her license; she will never drive. Despite her athletic body she is unable to participate in sports. Kate isn't like other girls; Kate is legally blind.

Having a close friend who is disabled has humbled me. When Kate is asked about her condition, she smiles and says, "It's all right." Kate is learning Braille, and she rarely complains or remarks about her challenges. She is often seen as a normal student, and that's the way she prefers it. One day the world will be captivated by the goodness she sees through her quiet vantage point; my eyes have already been opened by her blinding light.

Kate is simply brilliant. I've gained a sense of gratitude for many things in my life through knowing her, and every day I ask myself How does she do it? Katelyn deserves to be recognized; she has brought light to my darkness several times.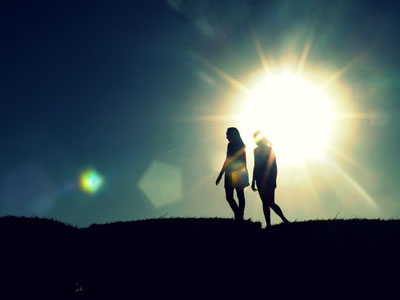 © Alexzandria R., Salem, OR