The hero I love<3
March 17, 2011
As a little kid I was never too attached to an object-but I was attached to a person. My dad, well I call him daddy. I remember when I was little and all I would do is wait and wait for my dad to get home from work. When he walked through the door I was like a little kid at Christmas, my eyes shining and the biggest smile possible across my face. The first thing I would do is attach with a hug and kiss from my daddy whom I believed was better that crayons and mud pies. I loved the nights I would just lay in his lap with his big strong arms around me, he was my protector my role model; as I would lay there and look up at him I couldn't help but smile he was my best friend.


When he would have a bad day, I could melt it all away, with a cute smile, my brown eyes and saying "daddy I love you this much" stretching my arms as far as they could possibly go. As I look back on the past, I remember being so confused the first time I saw my daddy cry. I thought to myself here this big man, my dad, my best friend, me world. Here he was crying. I looked up at him with the most puzzled look on my face and said "don't cry daddy, ill make it go away." I miss the old days and that little girl sometimes I reflect that little five year old girl in me.


Now my dad and I aren't the closest we could be. We get in fits, yell back and forth. But I know deep down that the words I say when I'm mad don't mean a darn thing. I still sometimes look up to my dad as he still is the daddy I saw when I was little girl, and I cant help but smile. Last night I brought up the old days where I would fake sleep some nights in his lap, just so he would carry me to bed. His response shocked me, with tears in his eyes he said "I know, and I miss that little girl, where is she baby, where is she?" I couldn't help but think to myself there he is this guy I think is so stubborn and cold hearted; here he is my DAD crying.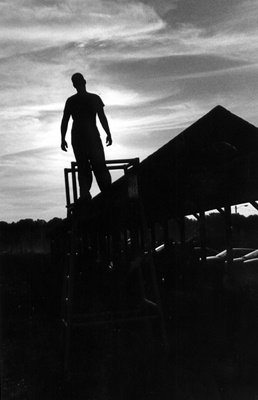 © Briana L., Marblehead, MA