Father - Marc
MAG
What would you do if your mother kicked you out of the house at 16 on Christmas Eve? How do you think you would turn out if it were constantly ingrained in your mind that you would never amount to anything? Sometimes I wonder how my father ended up being such a remarkable person, considering all he had to deal with while growing up. His ability to overcome hardships is what makes him my hero. His words and stories have helped me stay strong even when I feel like giving up.

From the time my father was eight years old, his mother mentally abused him and physically abused his older sister, who in turn physically abused him. His father felt helpless against his alcoholic and mentally unstable wife and when my father was 16, his parents divorced. As the abuse continued, my father's straight A's plummeted to F's. In his junior year, as a result of the stress, he turned to drugs and drinking as well as cutting class.

The night before Christmas, my father returned home drunk half an hour past his curfew. In a drunken slur, his mother told him to get out and never return. He knew she was serious. His only option was to move into the one-room apartment with his father and sleep on a cot, which he did, and somehow they got by. By senior year, he ranked 886 out of 900 in his class and had the worst reputation of the bad boys. When he tried to buckle down and apply to college, his stellar SAT scores didn't match his failing grades so he was rejected. He begged his father to talk to the dean of admissions to explain the family situation.

Amazingly, they accepted my father, but after a semester, he dropped out, which wasn't a shock to anyone. He wasn't emotionally ready for college, but, to this day, he says it was his biggest mistake.

The one constant positive force in my father's life was my mother, whom he had dated since their senior prom. My father put her through a lot, including three near-death experiences from cocaine overdoses when he was 19 and 20. He got my mother into some bad stuff and even though he was not a good influence on her, she still loved him, aware of the roots of his problems. Thankfully, the last time he overdosed was enough to set him straight. He gave up drugs for good and asked my mother to marry him. She had been one of the few people who really cared about him.

His life seemed to be moving up. He got a steady job, he and my mother got an apartment, and he had a band with friends that played clubs in Greenwich Village (where musicians like Bob Dylan played at that time). When my father was 27, my mother discovered she was pregnant with me. The news came at the most inconvenient time, since he had

just been offered a record deal with CBS Records on the condition that the band do a college tour, which meant he'd be away for six months. His dream was to become famous, but also to be the best father and break the chain his mother had created. He declined the offer and I was born.

My father's next step was to find a better job than kitchen remodeling. He started as a truck driver for a fur dyeing factory and quickly climbed the ranks, a rise which he attributes to his motto: "Always give 110%. Outwork everybody else."

Six years ago, the business owners made a deal with my father: if he worked for five years, he would own the business. This past year I have never seen my father more stressed. He discovered that the owners were thieves (paying for a Hummer and a BMW with company money) and had to hire a lawyer to gain control of the company. Things seemed resolved, but he still had problems with the owners. Now, my dad's business is failing because of employees who constantly make mistakes and cost him money.

Nothing has ever come easy for my father, who, because of such a bad start in life, has had to work extra hard to make up for his bad choices. He still manages to come home with a smile most of the time and keep his job separate from his family. Yes, he has bad days, but we all understand. Though he still goes to therapy to deal with childhood issues, and gets depressed around Christmas, it is amazing what a great person he is. Before my grandmother passed away from cancer when I was young, she and my father made amends, but the memories still affect him and he and his sister have no relationship at all.

My father's ability to stand by his belief of always giving 110% is a real inspiration. I can't imagine what it's like to have a parent who doesn't love me, especially the woman who gave birth to me. I also understand after working so hard and then having major problems with the outcome must be extremely discouraging. This is why the person in this world I admire the most is my father. I only wish I become as good a parent as he is to my brother and me.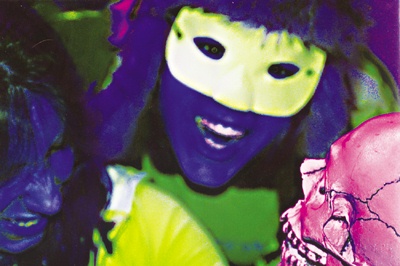 © Anonymous