Mother Donna M.
MAG
Many people consider famous athletes their heroes but not me - I look to my mom. She has taught me values and lessons to help me achieve happiness, given me the chance to participate in many activities, and instilled in me responsibility, honesty and a sense of decorum.

The most important and probably most costly opportunity she has given me is the opportunity to attend Catholic school. This is no small task for a single parent, but it is important to keep my faith close because it is what will fulfill me in the long run.

Even though we didn't have much money, my mom made sure I had a good childhood. I have always been active in sports, and she helped me join a mission trip to Mexico. This year I will attend the National Catholic Youth Conference. My mother and I have worked hard the past two years to pay for this trip.

Ever since I was little my mom has taught me important lessons that will help me become a better person. She made me an honest and reliable person and because of this, coaches, friends and teachers know they can count on me. My mom has shown me that responsible people succeed. With her help I have learned to manage my time and not let extra-curricular activities interfere with homework. My mom has always asked me to act with decorum when representing her, my team and my school. She has shown that if I act properly and treat everyone with respect, I will receive the same in return.

My life might have been different if my dad were still with us, but I don't think I would trade my life for anything. Without my mom I am not sure where I would be. I am proud to be her son and glad that she has supported me. My life has been tough, but I know we will get through it together and there isn't anyone I would rather it be with.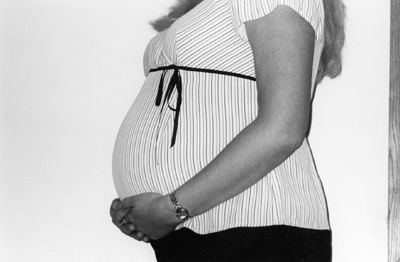 © Anonymous