Civil Rights Activist Rosa Parks
MAG
Bus pulls up,
You were tired from work that day.
Sitting down now,
Waiting to go;
Whites only,
A sign read.
Another one:
Whites front, coloreds rear.
Looking out the window
To find a place so diverse;
Whites on one side
Coloreds on another.
Dreaming of a place
Where you weren't judge by your race.
"Move it," a man says.
Too tired to move,
You just stay.
Bus driver comes back;
He's angry.
"Go to the rear," he says.
You've been working all day,
Too tired to move,
So you stay seated.
He gets a cop;
Everyone thinks you're crazy,
But you stay.
Cop gets on,
Tells you to move,
You don't.
You've been arrested,
In a cell dreaming of a day
When God's children will change.
You're free;
Boycott begins
No blacks ride the bus,
"No riders today," you hear
Everywhere.
About a year later,
Bus laws change;
You sit anywhere you want.
You changed America for others.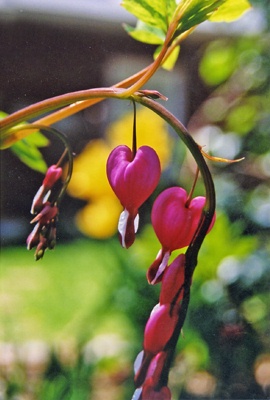 © Anonymous