Aunt Linda Fukumoto
MAG
In Japanese culture, cranes are the symbols of life, spirit and longevity. One thousand golden cranes are given away during anniversaries and weddings. Fold a thousand cranes and your wish will be granted, so said Sadako in Sadako and the Thousand Paper Cranes.

But my wish never came true.

A thousand colorful cranes hung in the front of the church my aunt Linda had chosen for her memorial service. Just like Sadako, she died of cancer. And just like Sadako, she was a hero.

My auntie Linda was a strong woman, unmarried, childless, independent and loving. A real hero isn't someone who loves people and then goes home at the end of the day. A real hero is someone like Auntie, who took care of her four sisters, bonded our family together and even on her deathbed laughed like she would live forever. And, in a way, she has.

"Power Rangers!" I remember my mother exclaiming as she ushered my brother and me into Auntie's car, "Auntie Linda's taking you!" I recall seeing her sigh with relief as the car drove toward the theatre with us in the backseat. A hero is someone who will put up with two bickering children with myriads of other small bickering children in a movie theatre. Auntie not only did that - she bought us popcorn. Aunt Linda was the person who took over when Mommy was tired; she was the brave aunt.

And I remember her being brave, when she stopped treatment and decided to plan a trip to Hawaii with our whole family. But she wasn't going to make it for that trip, or even near leaving her mother's house for the next three months.

When Auntie could no longer walk on her own, she never lost her courage of her sense of humor.

"I want a beer," she told her sister, bedridden but still craving the food of life. She got a lemon-lime non-alcoholic margarita from Safeway. I think that made her laugh.

A hero is someone who is remembered and loved. My aunt was just that: loved. The movie "Back to the Future" was on TV once when Auntie could no longer speak coherently, but she still looked around brightly. During the scene where the band at the school prom begins to play "Earth Angel," Auntie sang along, her voice wavering and slurring the words brutally, but with perfect pitch. Never had the song meant more to me than in that instant. I realized that right in front of me was a real "Earth Angel." She was close then. I could feel it deep inside. The cancer had beaten her body, but it would never take her spirit. She was unbreakable.

I folded the cranes. I wanted the wish, my foolish wish, my selfish wish, my wish for a miracle, to come true. My family and friends helped me, but it wasn't their wish, or even Auntie's, though I claimed I would give her the wish. It was still mine, the selfish wish, and mine alone.

Auntie Linda never saw my cranes, the thousand multi-colored birds that flew brilliantly at her funeral and saw her safely to heaven. I told her about them, though. I knew she could hear me, though her eyes were not open. I think she was proud.

It was then that I realized it was never my wish - the cranes were Auntie Linda's, and would eternally be hers because all my love for her was inside of each tiny paper bird. Aunt Linda would never have wished to be healed, it was too late for that. Aunt Linda would have wished for my family - for me - to be happy. No, she never said that, she didn't have to. She showed me that every single day she was alive.

From Auntie Linda I learned that life is beautiful and short, enjoyable and sad, tough ... but worth the struggle. A hero is someone who, despite death, lives forever. And my Auntie Linda does just that - she lives on through me.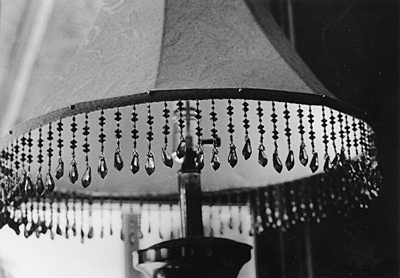 © Anonymous