Actor Susan Sarandon
MAG
We all sat in the small theater, the anticipation so thick you could almost see it in the air. I wondered what she would be like. Would she be one of those snobby, glamorous celebrities? Would she come in high heels with a cafe latté in one hand and cell phone in the other, talking to her agent? Would she be above us all with her wealth and power?

As it turned out, she was exactly the opposite.

She was Susan Sarandon, and she was coming to talk to the large group of theater kids at our high school. We still could not figure out why she was coming to a town that was barely visible on a map. All we knew was that a friend of my mother's knew her and suggested she come and give us some guidance for pursuing acting careers. In fact, some of us were skeptical about whether she would actually show up.

But she did, and she completely changed the prejudiced image of movie stars I had had for as long as I could remember. She walked in the room in cargo pants and an Abercrombie-type shirt, acting relaxed and down-to-earth. She greeted us with a warmth that immediately brought smiles from most of the audience. Having a daughter our age, she talked about things we could relate to and even joked that the SATs should be banned, raising a loud cheer. She then opened the floor to questions, which we enthusiastically began asking. We bombarded her with questions ranging from how she got into acting to how she liked making "The Rocky Horror Picture Show," all of which she thoroughly answered, sometimes taking as long as ten minutes. She seemed like she truly enjoyed being there, answering our crazy questions and making us laugh with her tasteful jokes.

Through her detailed answers, we learned a lot about her as a person and our respect for her grew quickly. Susan Sarandon is unlike most other successful actresses. She lives with her family away from the Hollywood scene, and its dangers. She fights for what she believes in, no matter the cost, and yet remains one of the most talented and successful actresses today. She truly has it all, and I hope to be able to accomplish half as much.

One thing she said that stands out was "Most of the things that have happened in my life happened because everything went wrong." I found this extremely interesting and thought-provoking. She told us to try our hardest for our dreams and work for them, but if in the end they're just not working out, let fate take over. Maybe we're not meant to be onstage, but behind the scenes instead. What she said inspired me to believe that there is a plan for our lives, and if we let it, it will happen. Susan Sarandon's amazing life has made me want to pursue and follow all my dreams. Wherever you are, Susan, I thank you for giving me the drive to achieve my dreams.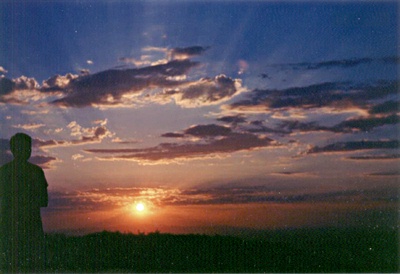 © Anonymous