Activist/Feminist/Publisher Gloria Steinem
MAG
Gloria Steinem is an American icon. At an early age, she lived on the brink of poverty with her insane mother. Steinem went on to graduate magna cum laude from Smith College, and later studied in India. Returning to the United States, Steinem became a journalist and while on assignment went to a feminist meeting where she realized how much women were discriminated against. She founded Ms. Magazine, which looks at contemporary issues from a feminist perspective. Gloria Steinem paved the way for independent women and made her mark on American culture.

Steinem was born March 25, 1934 to Ruth and Leo Steinem. Leo was from a prominent family in Toledo, Ohio; his father was a successful businessman and his mother a pioneer in the women's suffrage movement. She helped write Ohio's first juvenile court laws, founded a vocational high school and was the first woman on the Toledo Board of Education. Her work ethic, however, did not rub off on her son and Leo was a poor student with big dreams but no head for finance. Gloria's mother, Ruth, was the daughter of a railroad engineer and a teacher. Growing up in Toledo, she was an enthusiastic scholar, taught college calculus, and became a much-respected newspaperwoman. By the time Gloria was born, Ruth had stopped working and been hospitalized for a nervous breakdown. During the winter, the Steinem family travelled, buying and selling antiques and Ruth home-schooled Gloria and her sister. The rest of the year, they lived at a resort in Michigan that Leo built in hopes that it would attract big bands. There, a cigarette girl taught Gloria to tap dance, fueling her dream of becoming a Rockette.

When World War II started, the resort closed and Ruth sank deeper into depression. With her father gone and her sister at college, Gloria cared for her mother alone. To raise money, Gloria put her dance lessons to use and danced everywhere, holding several jobs. These early years taught her self-sufficiency and the ability to cope with uncertainty.

Gloria enrolled at Smith College, a female counterpart to the virtually all-male Ivy League schools. When Ruth discovered her daughter had been accepted, she sold her house to help pay for tuition, determined to give her daughter the college experience she'd never had. Gloria majored in government and spent her junior year in Switzerland studying European politics. Gloria accepted a two-year post-graduate fellowship in India. Right before leaving, Gloria found out she was pregnant. Since abortions were illegal in the United States, she went to England. As a result, Gloria understood how women felt about unwanted pregnancies, leading her to organize women's fight to control their bodies.

In India, she took classes in New Delhi and Calcutta, but decided she could learn more experiencing India firsthand. She became active in Indian politics and traveled the country. Involved in the Bhoodan (land gift movement), Gloria walked all over India, protesting the landlord-tenant system. During these two years, Gloria also wrote for Indian newspapers and created a guidebook for the government whose purpose was to encourage more American students and professors to study there. Gloria reluctantly returned home in 1958.

In the 1970s, a new wave of feminism washed over the country with Gloria Steinem as its face. She believed that men and women should be treated equally, just as whites and blacks were regarded as equals under the law. Gloria supported the Equal Rights Amendment which declared that women could not be discriminated against because of their sex. She also was a pro-choice representative, believing that women should be able to decide what's best for their bodies. During this decade, Gloria organized the largest women's-rights demonstration in American history: the Women's Strike for Equality. Across the country, rallies, marches, pickets, sit-ins and lectures marked this event held half a century after women won the right to vote. In 1971, she founded the National Women's Political Caucus, an organization that encouraged women to run for political office, and the Women's Action Alliance, supporting feminist projects.

Gloria created a newsletter for the WAA, titled Ms., the first national feminist magazine since Susan B. Anthony edited Revolution. It discussed women's problems: working/managing a home, relationships with husbands, medical/sexual issues, and getting an education. No fashion pages, recipes or make-up tips were included.

The idea that women should be treated as equals to men rocked America. Gloria Steinem is arguably the most prominent mover and shaker in the Women's Rights movement of the twentieth century. Women were given the green light to demand equal pay for equal work. Men were encouraged to participate in family life, from caring for children to cooking and cleaning. Women were no longer viewed as needing a man for survival; they could stand on their own. These concepts were popularized in Ms. Magazine, and as an intelligent, outspoken, and attractive woman, Gloria embodies her ideas.

There is much to admire about Gloria Steinem. She stood up for what she believed and did what few women even considered by founding a national feminist magazine. From her tumultuous childhood in Ohio to Ms. Magazine's headquarters in Manhattan, Gloria has always been a leader. She is an American icon in every sense.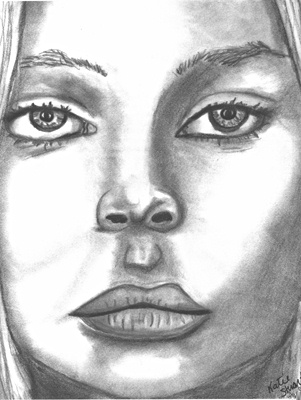 © Anonymous