The Little Boy
August 29, 2013
When I was a baby a little boy used to bathe me when mommy wasn't around, who changed me and fed me when I cried out in hunger. A little boy used to hold me even when I fought back and laugh when I told him to stop. When I woke up at two in the morning with tears in my eyes, afraid to venture out into the dark of the hallway, a little boy used to come and find me. When I asked him to stay, he would stay.

When the little boy got older, and I was able to take care of myself, he stopped dressing me and feeding me and disappeared sometimes for days. I asked mommy where he was and she'd say he was with friends. I'd wake up at night with a fear in my heart because I could see the monsters shifting in my closet and expect him to come and fight them off. But he wouldn't come.

The little boy became a big man and I became a big girl, and the boy stopped coming to tuck me into bed. I got letters and phone calls but he vanished from my mind while I focused on growing up. The little boy who was my hero, the prince who stayed the dragon under my bed, joined the Army. Mommy said he was like a knight. He would slay any dragons that tried to hurt me, even if he couldn't be with me every day.

Eventually, the little boy stopped calling. My birthday came and no letters from him arrived in the mail. He had another princess now and a little baby to replace me. He went somewhere all across the world to protect them from dragons, and left me to fight for myself. "Soldier up," he said over the phone. The words I last heard from him. The little boy had left my life. But one day I got another letter from him. Had he came back? Did he kill the monsters? When mommy ripped open the white envelope and unfurled the letter, her face went blank. Just like the times I sat up in bed, afraid to cry for a fear that the monsters might hear me, she made no sound.

When I was young, there was a little boy. When I cried out in hunger, he fed me. When I was alone and afraid, he held me till I fell asleep. When I woke up in the middle of the night with tears in my eyes, he came to me. And when I asked him to stay, he would stay.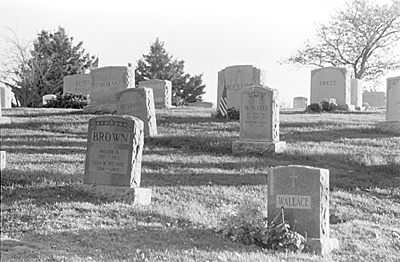 © Jenna H., Marblehead, MA