The Best Day of My Life
March 1, 2010
High school was my fresh start. There were many kids from other feeder schools who didn't know my past and how I was an outcast. I would finally have the friends that I wanted and needed for three years.
I met Macy and started hanging out with her at school. One day I was at her locker when she was putting up her stuff before lunch. She intended to tryout for the fall musical and had the expensive sheet music in her locker. The next day her music was missing. In line she asked me if I had seen the folder she put it in.
I said no and she accused me of taking it.
"Why would I want to take it?" I asked. "I don't want to tryout for the musical. I can't sing."
She replied, "The other day you were at my locker, looking over my shoulder. You could have seen my combo and used it to steal it.
I tried to tell her that I didn't take it and either someone else did or she misplaced it, but Macy would not listen. She insisted I took it and wanted it back.
"I didn't take it." I stated firmly.
The following day was Friday and the Back to School dance was that night. I was looking forward to spending time with Macy. We had an assembly after third hour, a class we had together. When we were walking to the gym Macy gave me a note. At first I was excited, but then I read it.

Anna,
I don't think this friendship is going to work out. Our personalities won't work together. Please leave me alone. I'm sorry.

Macy

She was a few feet away and I would not let her see me break down. That would prove she won and I had learned not to let others win. What she had just done was like breaking up with a text. It hurt badly. I knew she wasn't really sorry.
In the assembly, I sat as far away from her as possible. I tried to hold back the tears. About halfway through it, I knew I was going to break down and I couldn't stop it. I asked a teacher if I could go to the nurse. If it happened there, no one else would know.
I didn't know where the nurse was so I had to ask someone in the bookstore. Along the way the lady asked me what was wrong. I started crying and told her what happened. She suggested the councilor's office. I spent the rest of the assembly and part of my lunch in his office. In that time he asked me if I was going to the Back to School Dance. I told him I wasn't sure because, secretly, I didn't intend to go and be alone. He encouraged me to go and meet friends.
It was scrimmage night for fall sports and since my brother was on the football team, so I had to go. Right afterward was the dance and mom said I had to stay because it would be fun. I didn't believe her. At the scrimmage, I ran into Sophia from my journalism class and we started talking. She had gone to the same feeder school as Macy and said there was no loss there. I laughed for the first time that day and was actually excited for the dance.
Inside the dance, we started hanging out with some of the kids she had met. I really started clicking with them. They weren't popular by my school's standards and they were certainly different, but I saw right through that. They were people I could be friends with and were not like Macy.
That Friday in August was the best day of my life. It started really bad and I thought my life was ruined, but it got better. By Macy, the girl I thought would be my friend, ditching me I found my real friends. Jordan and Becca, probably my best friends, still are my friends seven months later. Ryan, another guy I met, is one of my closest guy friends and the nicest one I know. Being friends with them also allowed me to meet my other close friends. I would never have met them without Macy. And I thank her for that.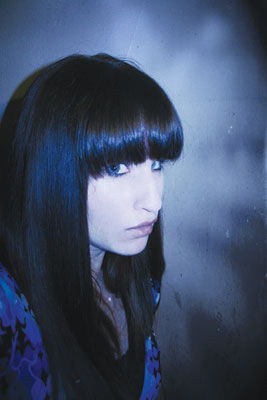 © Monica L., St. George, UT