The First Months of My Life
July 6, 2010
The exact day of my birth is a mystery to my family and me. None of us knows how much I weighed or my length at birth. My name is Jade Leona and I was born in south central China in a town called Yiyang. Katherine and Bruce Richard traveled half-way around the world to adopt me, while at home, a four- year-old boy was anxiously awaiting my parents return and his new sister's arrival. It has been almost thirteen years since that homecoming and much has happened in my life since then. I've written about a special time in my life.
An important and life changing event happened when I was around 3 months old; I was adopted, but I'm getting ahead of myself. In 1991 my parents, Katherine and Bruce, had adopted a baby boy, and named him Seth Leland. Yet, they didn't feel like their family was complete. They decided to adopt a baby girl from China because they had heard that Chinese babies were healthy and well-cared for. Katherine and Bruce researched Chinese adoption and started the paperwork. Little did they know it would take 1 ½ years to complete the process. One thing they wanted to be clear about was that they desired the youngest possible baby girl, because my soon-to-be parents wanted to spend as much time as they could with me.
On December 2, 1995, the day my parents had been waiting for finally arrived. After traveling to Los Angeles, they would catch a flight for Hong Kong. While in Hong Kong, they took many tours, and a small cruise on a Chinese junk in Hong Kong Harbor. It turned out that the cruise was a birthday celebration for Katherine, but she hadn't yet received the gift she was looking forward to. A few days later, my future parents boarded a plane for Changsha, on the mainland. December 5, 1995, they woke up bright and early; it was adoption morning! My mom and dad rode a bus from Changsha to Yiyang, where I was waiting in an orphanage. It was past lunch time when they arrived in my town, and no one in their group was hungry, because everyone was anxious to meet their new baby. The guides insisted that they couldn't be parents on an empty stomach. The restaurant my parents ate at was the best meal they had the entire trip! Finally, they went to the second floor of the Yiyang Children's Welfare Center, where I had been living since shortly after my birth. I was brought out in my blue fuzzy suit, and put into my parents' arms! Packed in five layers of mismatched clothing, my parents still thought I was beautiful. As my daddy and mommy were getting to know me, other parents were also meeting their babies for the first time.
The first night, my proud parents brought me back to the hotel and dressed me in the smallest outfit they had brought (which was huge on me because I was much smaller than they had expected). Unlike many of the babies, I slept well my first night. Before traveling, the Chinese government made sure I was healthy with a thorough exam. I passed! Finally, it was the last day in China. My parents were elated, drained, tired, but still excited. It was hard for them to say good-bye to the people they had shared the amazing and wonderful experience with, but they were also happy to head home and see their little boy and begin a life with a new daughter. This story is my favorite because it tells me how devoted my parents were to adopting me, and also reminds me how lucky I am to have such a great life.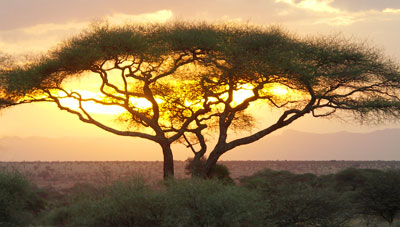 © Erich A., Grande Prairie, AB, Canada