The Play
July 11, 2011
I miss it so much. All those days of belting out notes for wanting ears to hear. Being admired. I'm so selfish.
I miss him, singing our songs together and feeling him beside me and the warmth of light making us glow for everyone to see.
I miss my emotions of then, screaming on that stage at people who were my friends in the wings.
I guess I'll just not think about it. It'll be okay. I'll see them again.
Maybe.
I miss that.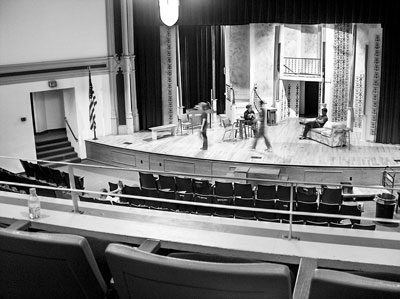 © Sean C., Princeton, IL