That Kind of Guy
November 3, 2011
I feel so alone, regardless to the yelling, arguing and occasional cursing of my obnoxious classmates. I don't think I should have taken art class. I don't fit here. I would say I'm too good, but that would be crossing that thin line between confidence and arrogance. I'm as always in my own little world. Just me and no one else. Except for his glance that keeps on piercing my privacy. Wakes me up and hits me with the sharp idea of how much I don't belong in this classroom.
I quickly glance back across the room to see if his eyes are grazing me again. Today, he is wearing a black button-down and dark washed jeans. His long hair looks like is needs a wash. Ear buds in. Annoyed look on his pretty face. Concentrated. He's working on the landscape project I finished yesterday. He needs the fine arts credit to graduate, so he's taking the time to try. I feel that he's going to give up sooner or later, give up and find an easier way.
He looks in my direction and the intensity of his dark blue eyes meets mine. I feel my face get hot, I look down and pretend to be working. My heart won't stop pounding. Feels like a base drum for just me to hear. I wonder what he is thinking. I'd pay anything to see what's going on in his mind. Read his thoughts. Understand him. I smirk, feeling a little obsessed. I have got to forget it. He's too old. Too old, too stubborn, a jerk. Most guys are, but for some reason, he seems different. Better than different. He feels like an opportunity to taste a lifestyle outside of my own. Do something no one ever expected me to do. That's why I'm so scared of him. He's the kind of guy I'd fall in love with, grasp on and never let go.
I'm the kind of girl who overestimates people. Gives them everything and doesn't regret it until she sees that she's kept nothing for herself. I'm the kind of girl people keep around to talk to until they see someone more interesting to hang with. I'm the kind of girl they throw out after they see there's not much more to than her looks and her skills that too, get old after a while. I'm the kind of girl who trusts you, loves you, dies for you. But people don't seem to see. It's like they enjoy spitting in my face and smearing my heart on theschoolol parking lot. I'm also the kind of girl who isn't scared to take a chance, take a bet, escape, ignore the boundaries, and fly head first into something she's not nearly prepared for.
That's why I'm so horrified of this very familiar stranger. Because he's the kind of guy who tries to forget how to feel. Tries to ignore anything that could lead to hurt. Does something without accepting the consequences. Leaves a girl to cry and worry. Never bothers to say hello, or goodbye. He refuses to live in the real world because he thinks he knows too much for it too matter. He's the kind of guy who's sarcasm can pierce even the toughest mindset. The guy with the chameleon eyes and a gentle touch. The guy who changes his mind disregarding anyone around him. Argue with anyone, win any argument with little concern for the feelings of those around him. He digs for compliments and laughs when you get mad. He's quick to judge and makes promises he's too good to keep. His intelligence is caged by stubborn ignorance. He's easily pushed away, easily offended. He's the guy with the friendly smile and a broken look in his eyes. Sometimes when he looks at me, and reminds me of a sad lost puppy. It's ridiculous, but I just want to give him a hug.
He's the kind of guy who sends my heart racing and pounding. Razor sharp butterflies exploding in my stomach. I catch his glance, throw it back and look away. I try to talk to the girl sitting next to me, pretend to care about what she's saying I sketch something undecipherable as I wait for another glance to pierce me from across the room.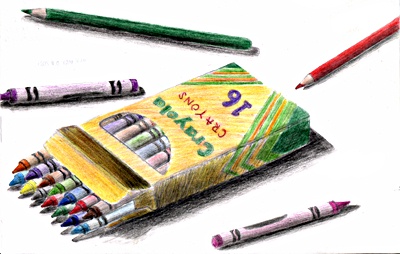 © Dana H., Wichita Falls, TX